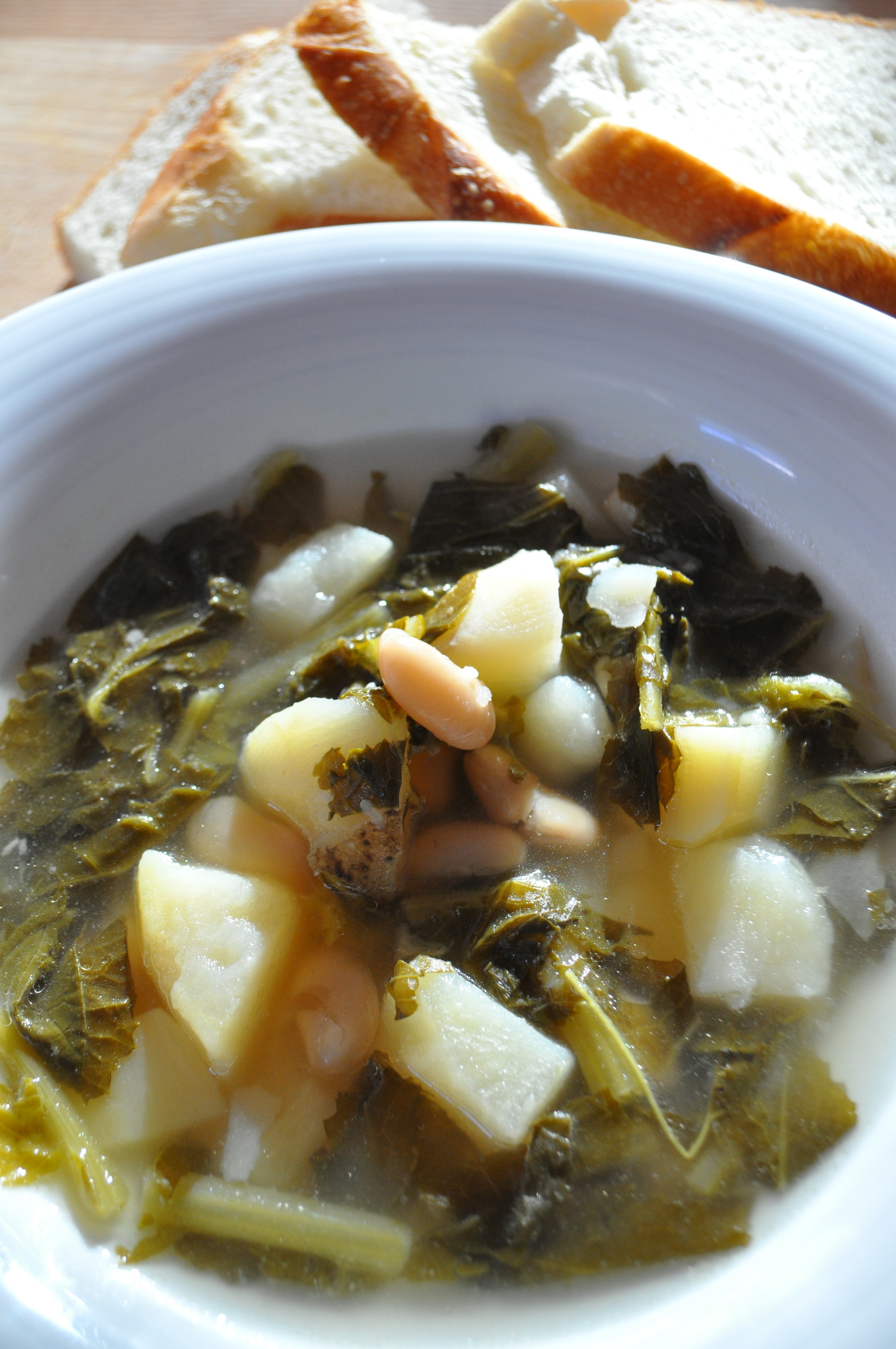 I've been craving Caldo Gallego for a while and today I finally made a big pot. I grew up eating this hearty soup pretty much all year long no matter how cold or warm the weather was. It is one of my favorite comfort foods.
Caldo Gallego is a traditional Spanish soup from Galicia, a grass-covered region in the North-West of Spain by the Atlantic coast. My mom was born and raised there. So did my grandmother.
I was never given a written recipe for Caldo Gallego. I learned it from my mom, who learned from her mom, who…you know how it goes. Traditionally, Caldo Gallego is made with a typical Galician green called "Grelos" (which is similar to Rapini), cured meats, potatoes and white beans. Grandma, who lived through war times, never added meats to the pot. Mom, who immigrated to Brazil after war times, never skipped the meats.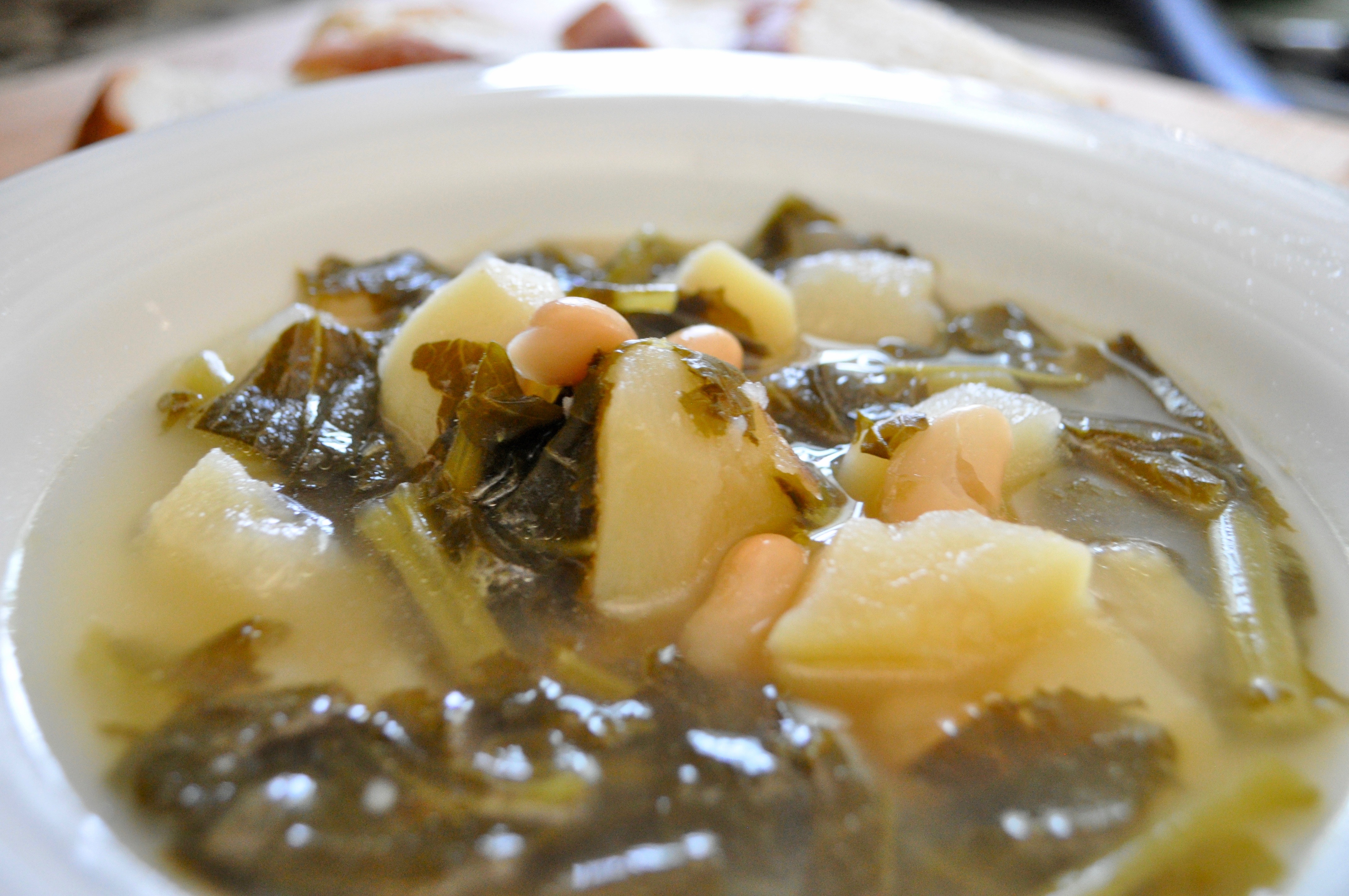 Although most of the traditional Caldo Gallego ingredients are readily available here in the USA, I decided to make this batch my own way; turnip greens, potatoes, onions, salted cured pork and cannellini beans from a can- so sorry mom and grandma'!
It all came together beautifully. Filling, hearty, and yet, super simple to make. While there are many types of recipes for this famous soup out there, I want to share with you my very own!