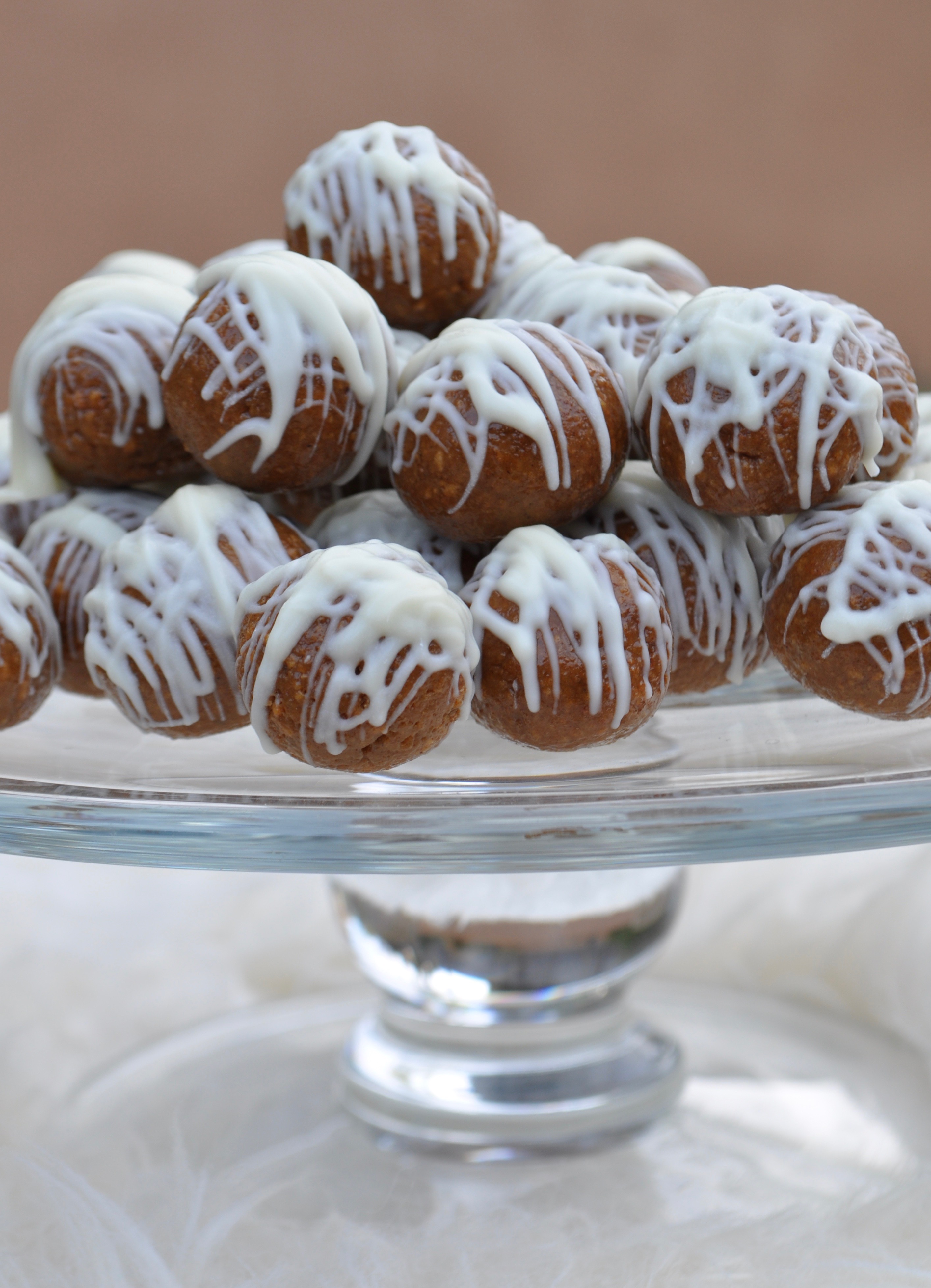 It's that time of year when everyone struts their baking stuff for the holiday parties. But not even the simplest cookie recipe can prevent me of an epic cookie fail. And I'll be put in baker's purgatory if I dare to make a batch of cookies from one of Betty's cookie mixes.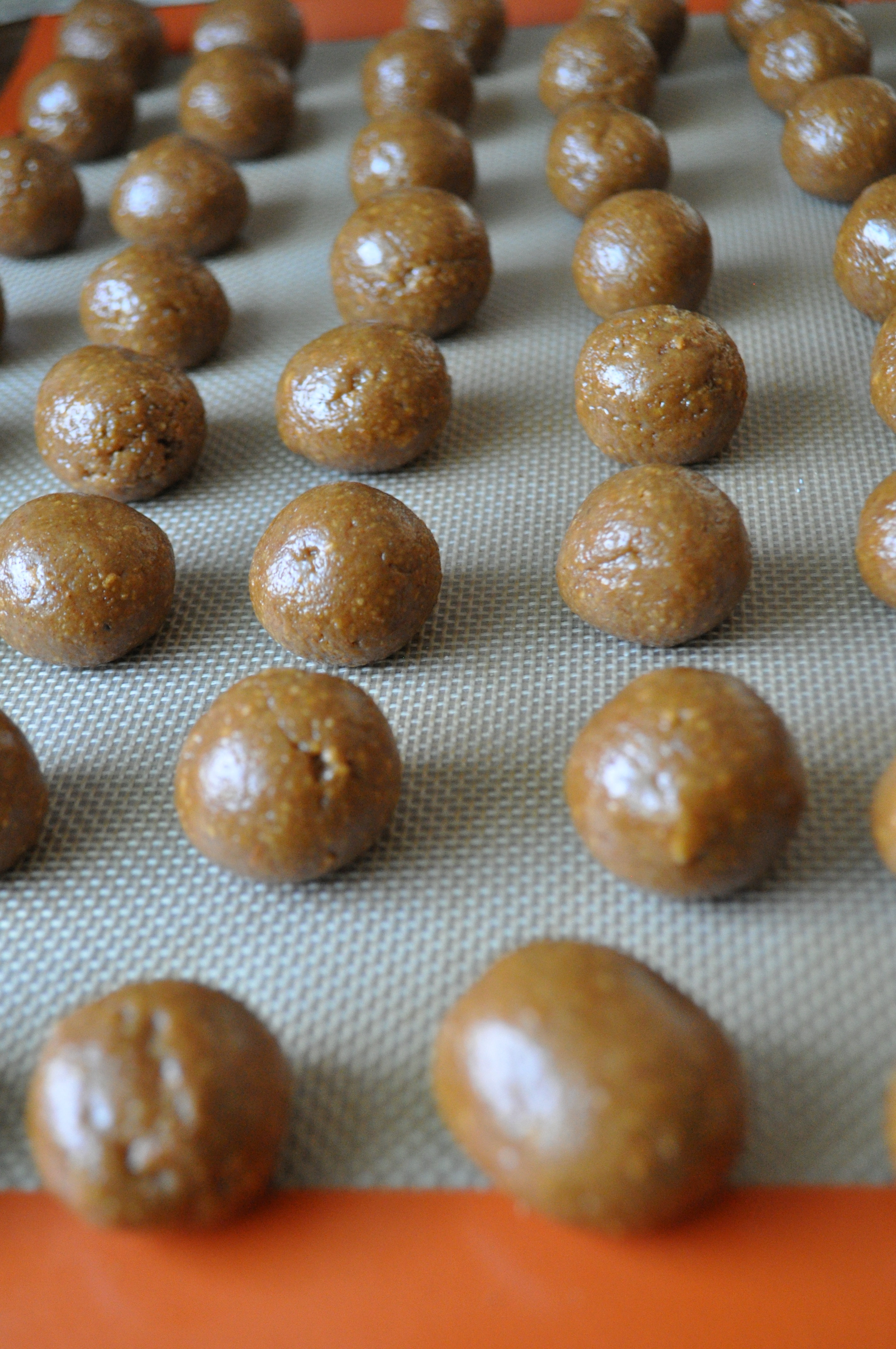 My way around the non sense baking shenanigans that takes place in the holidays is to try new no bake treats recipes like this spicy gingersnap truffles. No bake. Very little margin for error. Deceptively easy treat. So good!
White chocolate drizzled truffles with a spicy ginger snap filling inside. So easy to make and eat. Here is the recipe.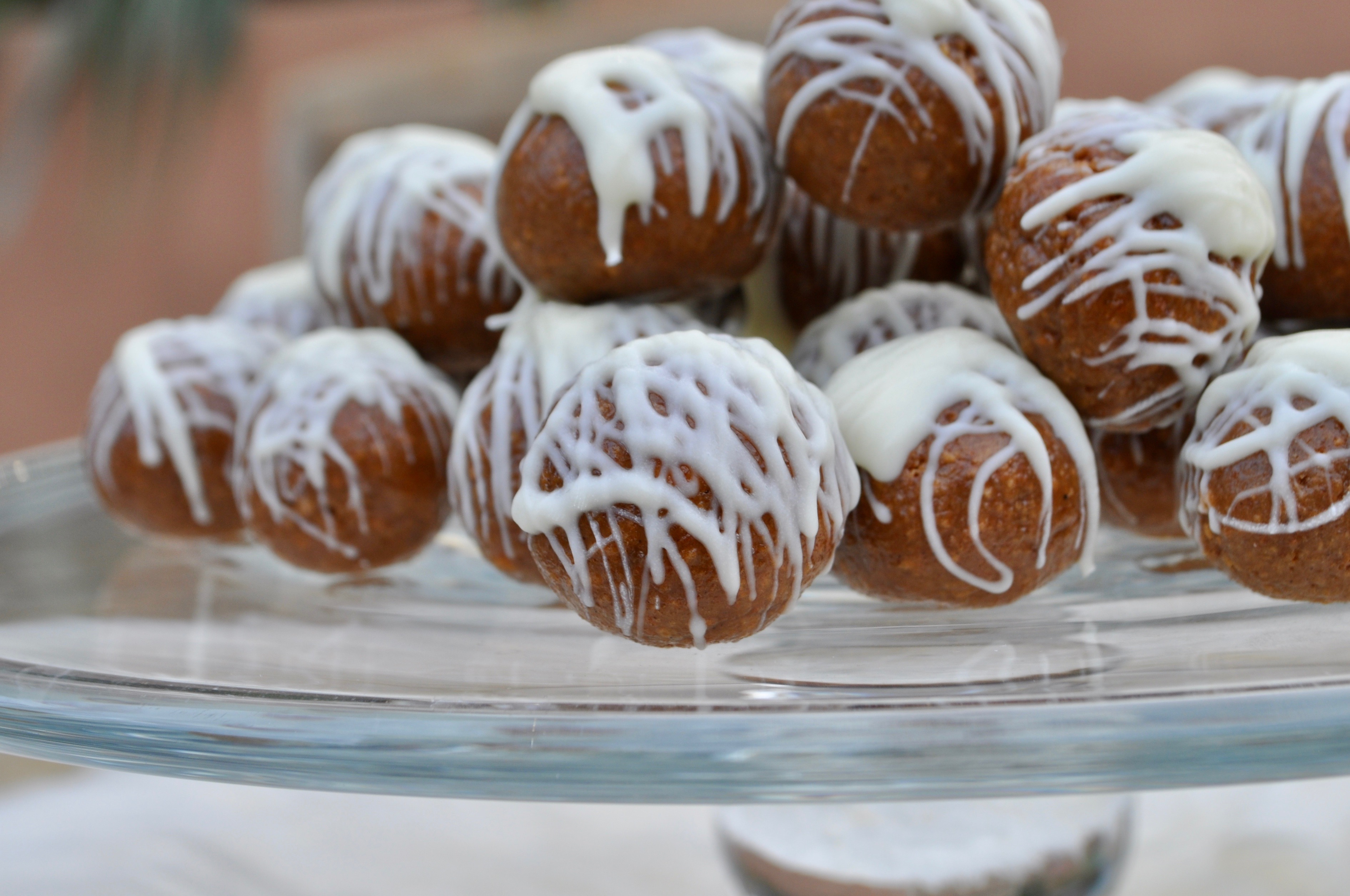 White chocolate ginger snap truffles
Ingredients
16oz ginger snaps packet
1 tsp ground ginger
1 tsp ground cinnamon
½ tsp ground cloves
½ tsp ground nutmeg
8oz condensed milk (half of a 14oz can plus a bit more)
1 1/2 cup white chocolate chips
1 tbsp of coconut oil
Method
Line a baking tray with parchment paper or non-stick pastry mat.
In a food processor, crumbs the ginger snaps. Pour into a large mixing bowl.
Gradually pour in condensed milk and mix thoroughly. If the mixture is too dry add more condense milk. Mixture should be homogeneous and sticky to the touch.
Using your hands, pick up approx. 1 tablespoon of mixture and roll into a ball. Keep your hands slightly wet so mixture doesn't stick to hands and it's easy to roll.
Place ball onto prepared tray. Repeat this process until all the mixture is finished.
Melt the white chocolate chips with the coconut oil in the microwave for about 30 seconds. Remove and mix. Microwave 30 more seconds and mix. Repeat in increments of 15 seconds after that until fully melted.
Drizzle melted white chocolate over the truffle balls with a spoon, doing quick horizontal swings until truffles are covered.
Enjoy!