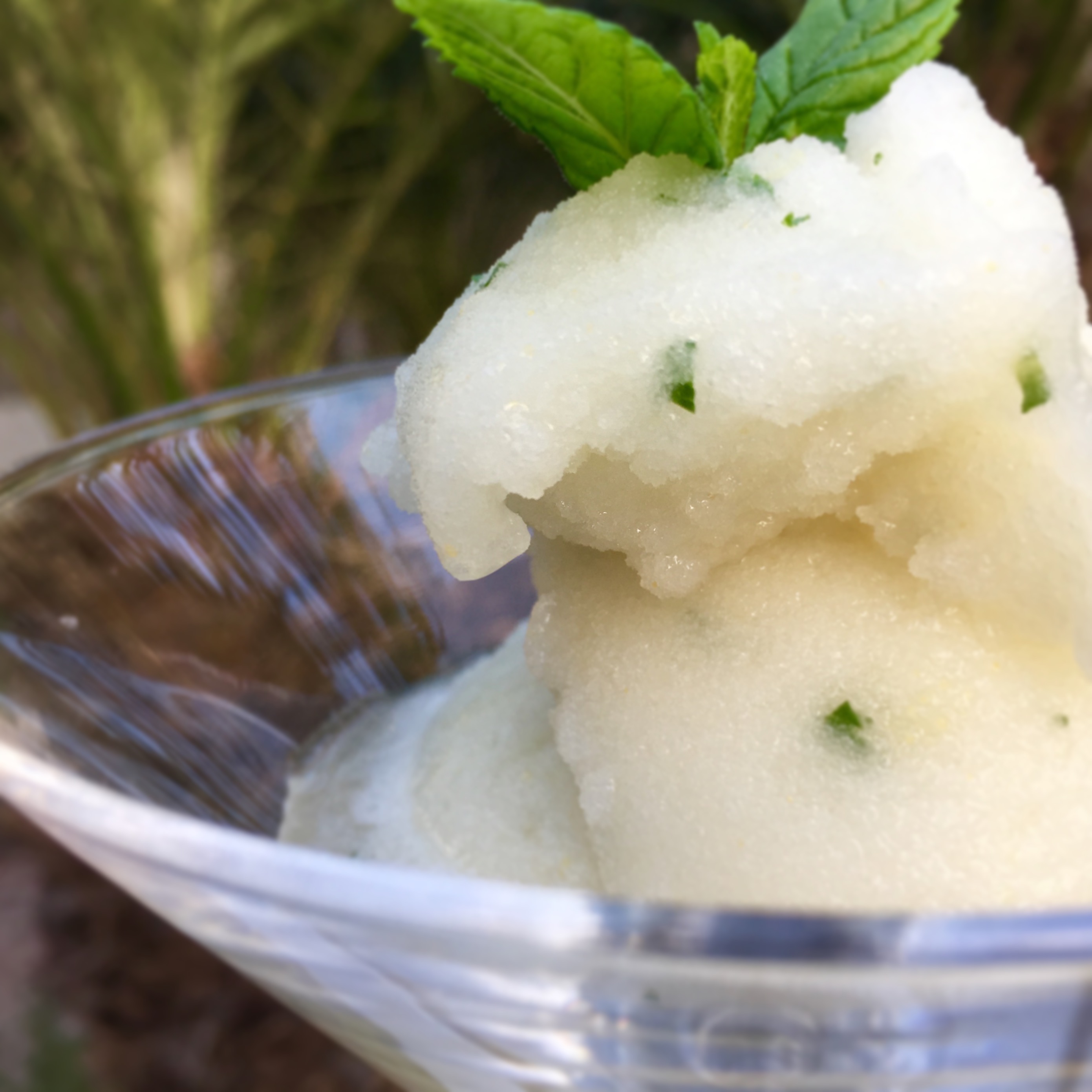 Need I say more? It's my favorite fruit paired with wine in a dessert form. It's delicate, refreshing and a little boozy!
It was my first time making this so I based my proportions on basic sorbet recipes. I think I could've used one more pear–but who knows? Maybe it's just my pear obsession talking! I went with organic green anjou pears but any pear will do.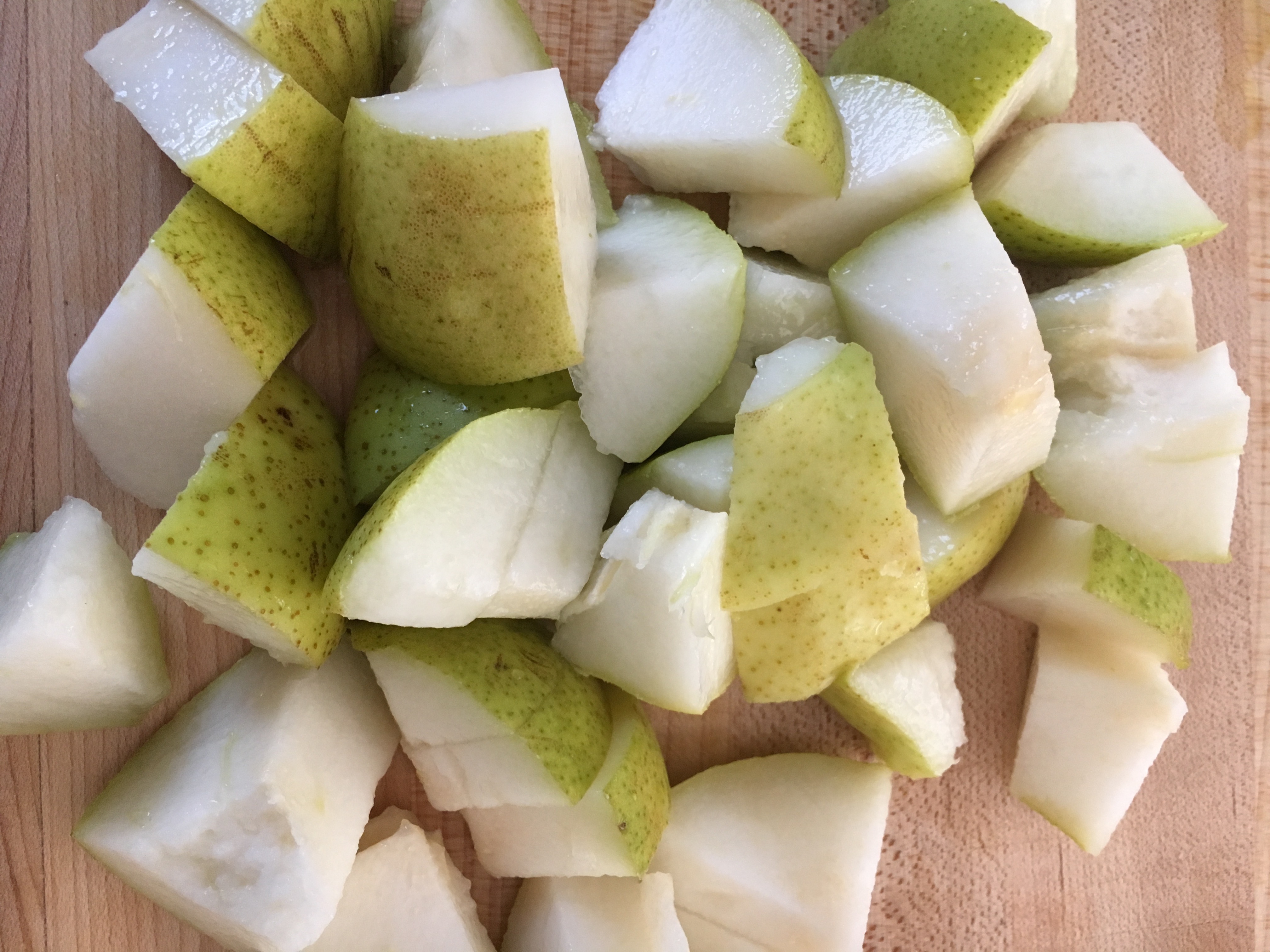 I kept the skin on to get the most flavor and some color out of the pears. They were so ripe that it took less than 5 minutes for them to cook.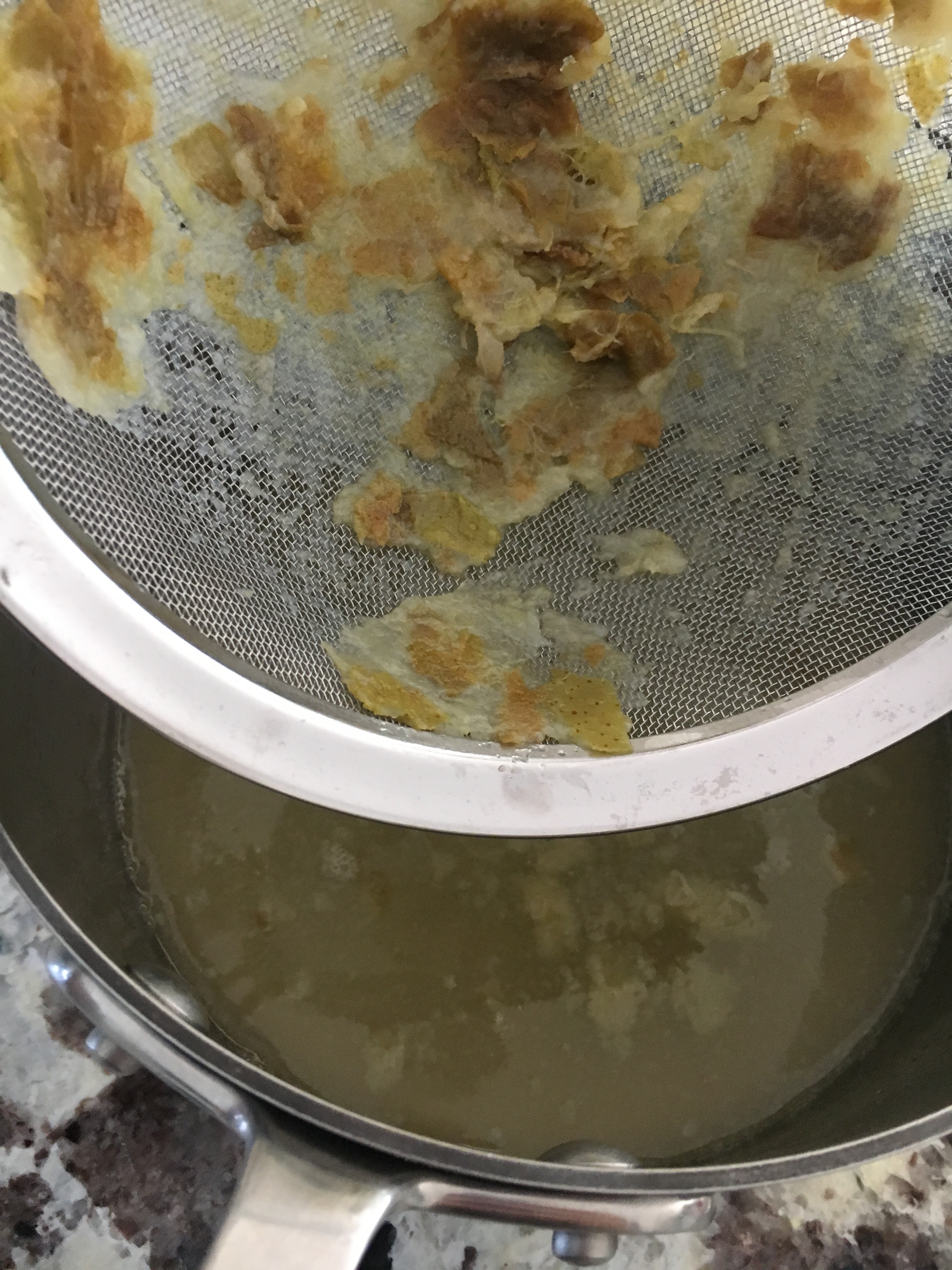 The most labored part of this recipe was straining the ingredients. I used a super fine mesh strainer–not the best choice. It took a while and the idea of throwing it all in the blender crossed my mind. Note to self and to you: use a strainer with larger perforation.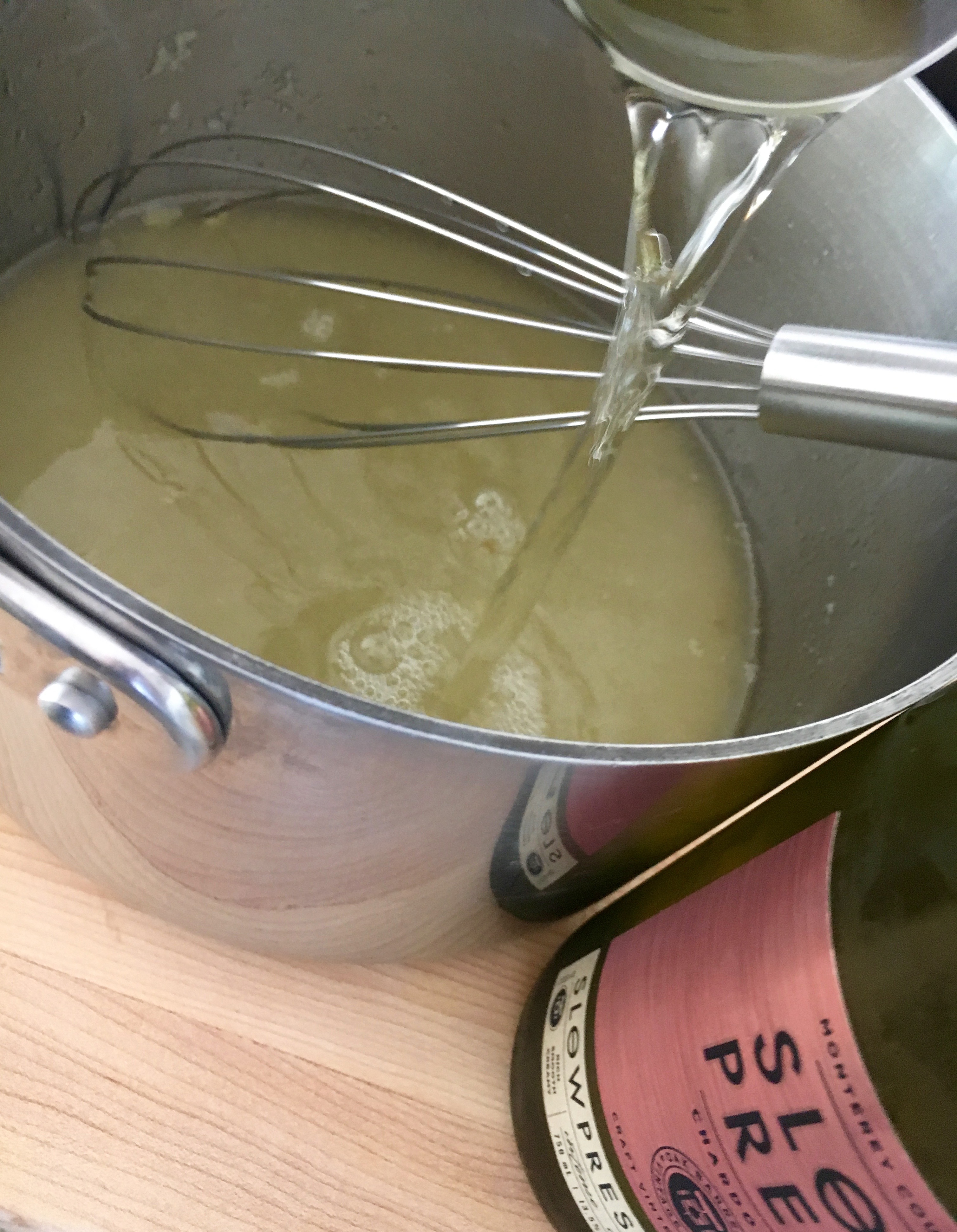 I used a buttery and slightly citrus Chardonnay to balance the sweet–Slow Press Chardonnay 2014 found at Costco for under 12 dollars.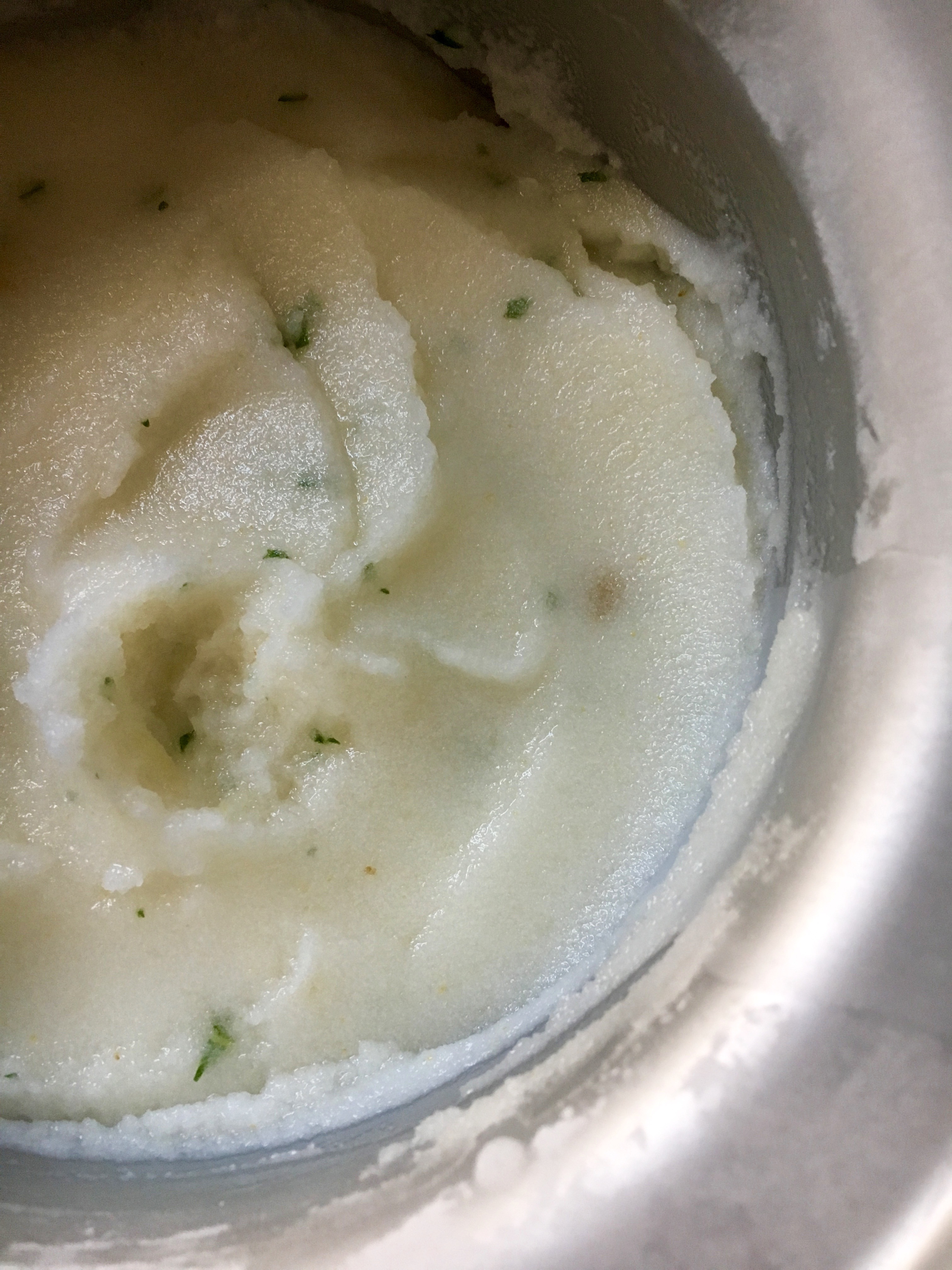 When using a ice-cream maker is important to let the mixture cool down–about 45 minutes in the fridge. If you don't have a ice-cream machine you still can make this by placing it in the freezer and steering it every so often until it's smooth–about every 15 minutes for hours and hours and hours. You can either go get a ice-cream machine (trust me, it's worth it!) or you can sip on the leftover wine to help you cope with the the 132 trips you're about to make to the fridge!