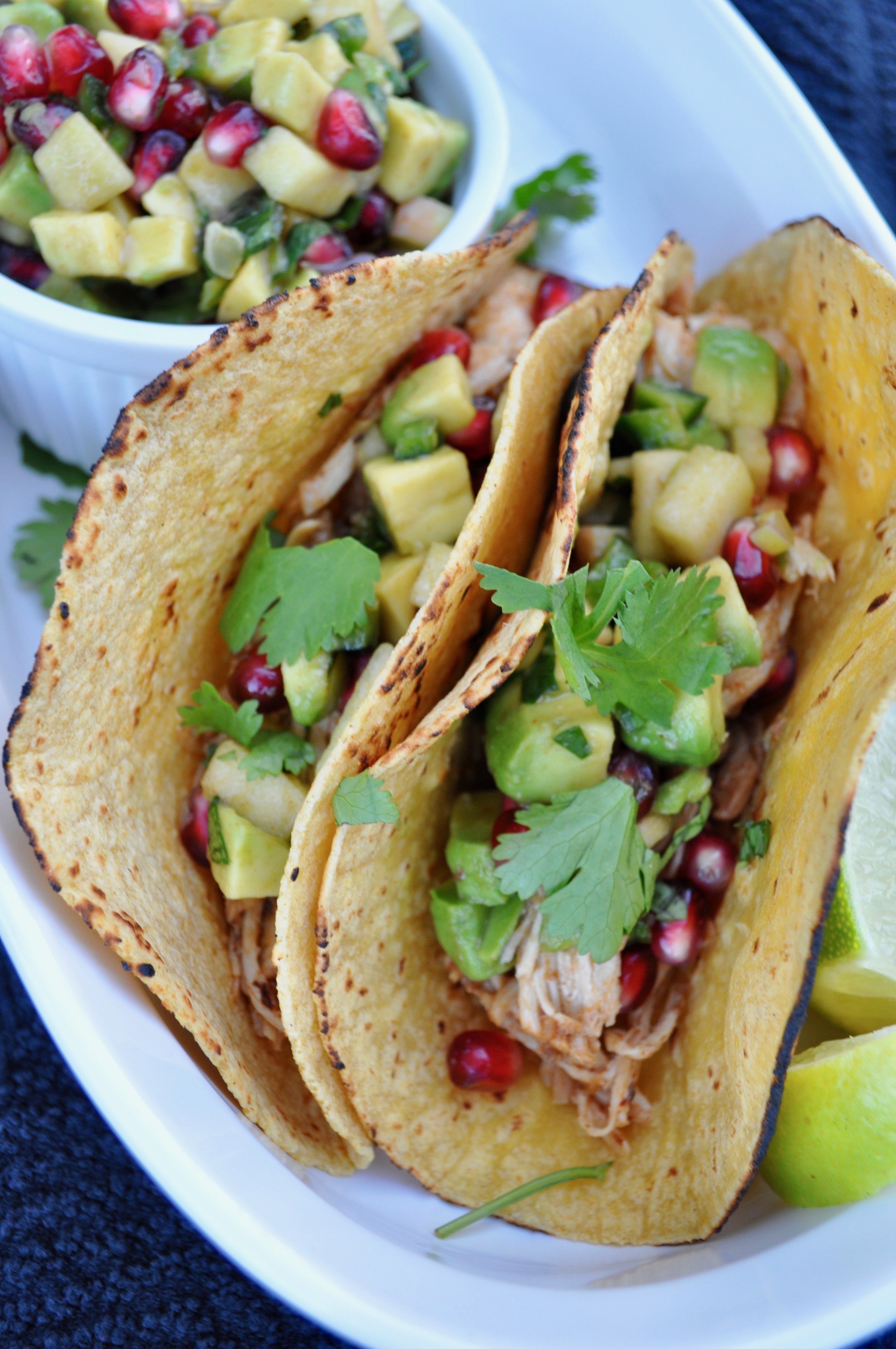 Another Tuesday. Another taco dinner. But these 'no ordinary tacos' were by far one of the best I've ever prepared.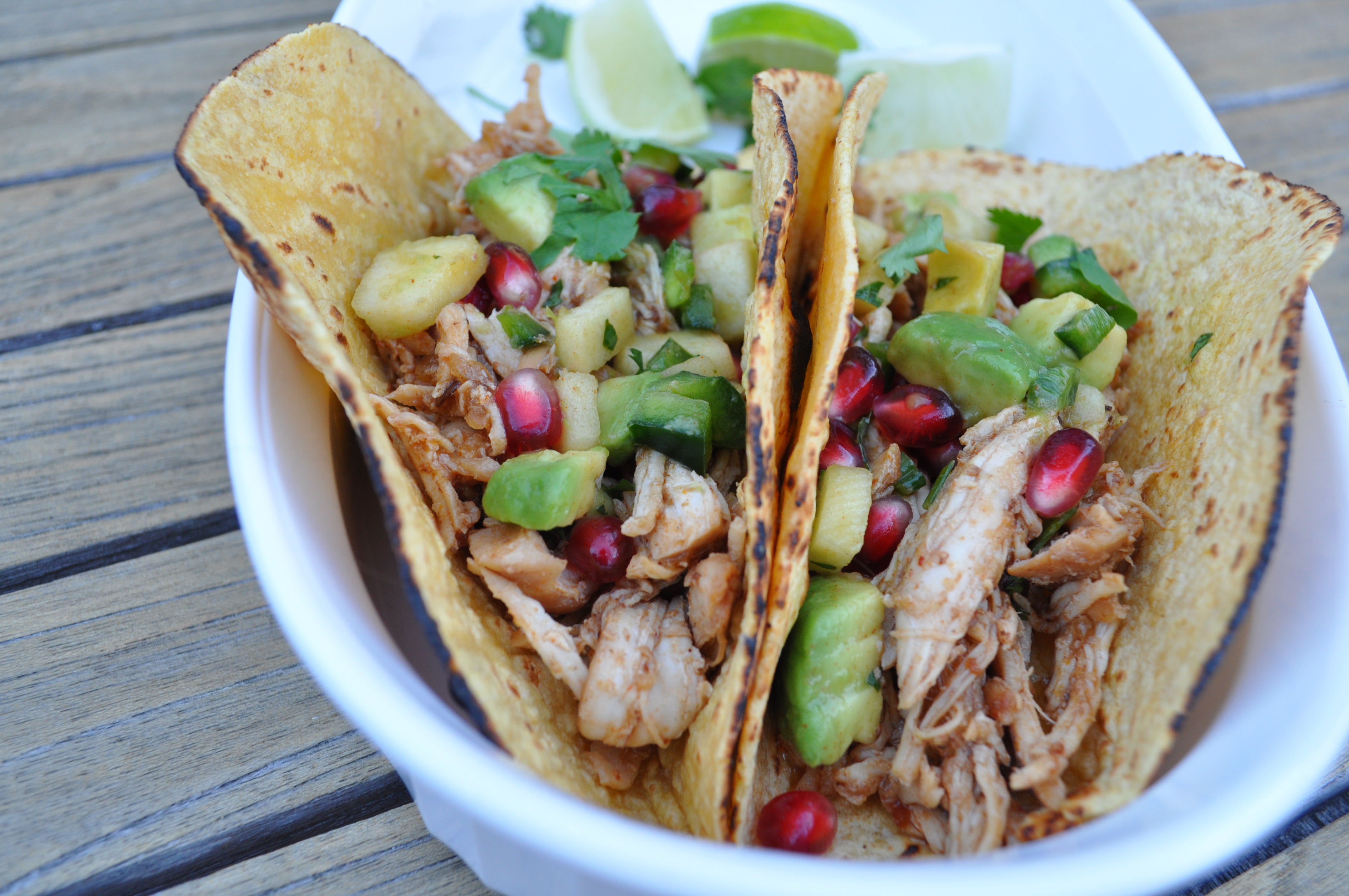 Ohhh the avocado pomegranate salsa! It's like " Hey Summer, meet fall."  This gorgeous salsa (and I rarely use the word gorgeous) is great for dipping, topping, or just looking at!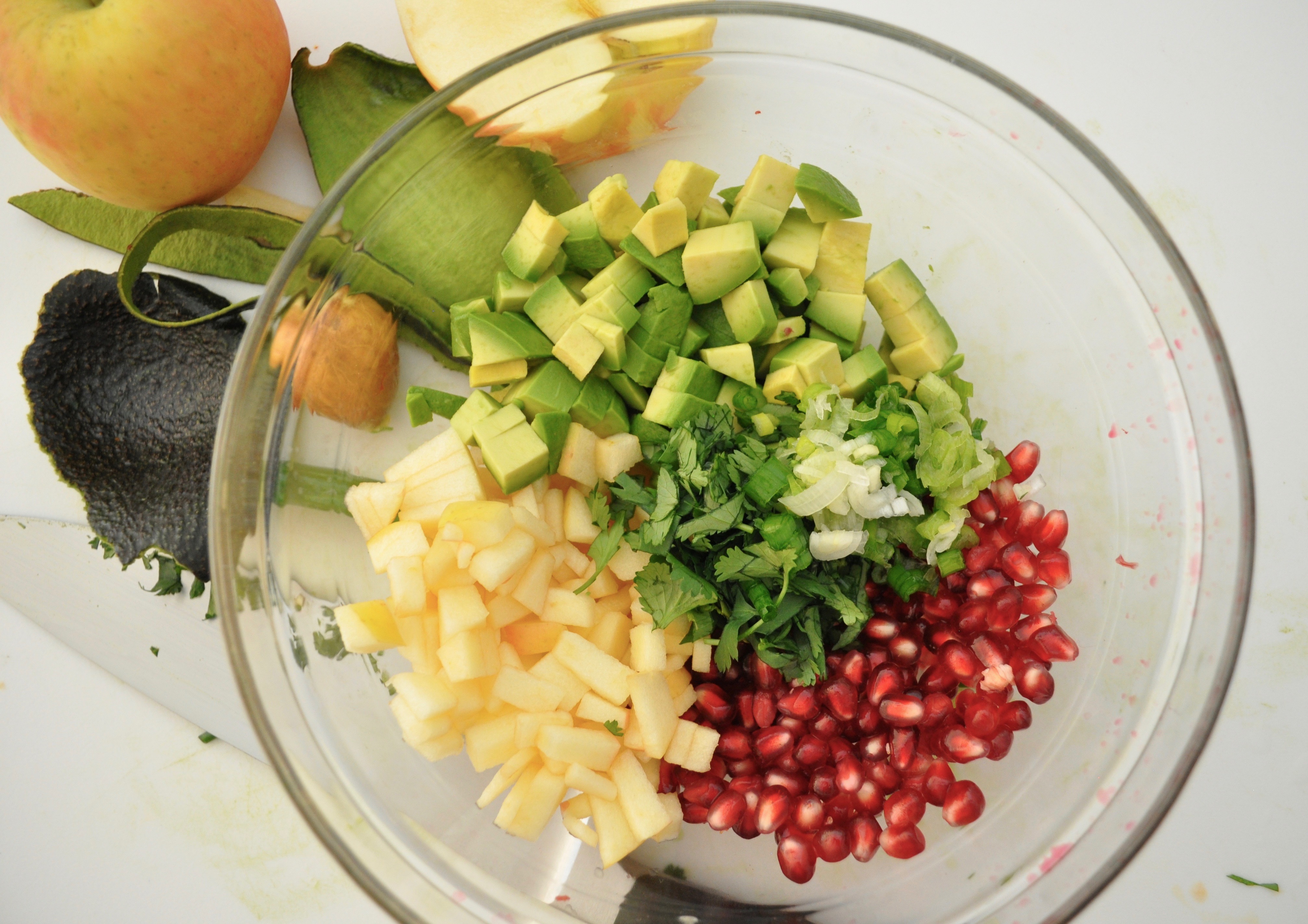 Chicken loves hard apple cider, especially when braised in it. And the chicken turned out as tender as crockpot pulled chicken without having to let it sit in a crockpot overnight. In order to achieve all the gloriousness of braising,  you must deglaze the pan and scrape up all the browned bits. Don't skip this step. The bits are full of flavor that you want to incorporate into the sauce.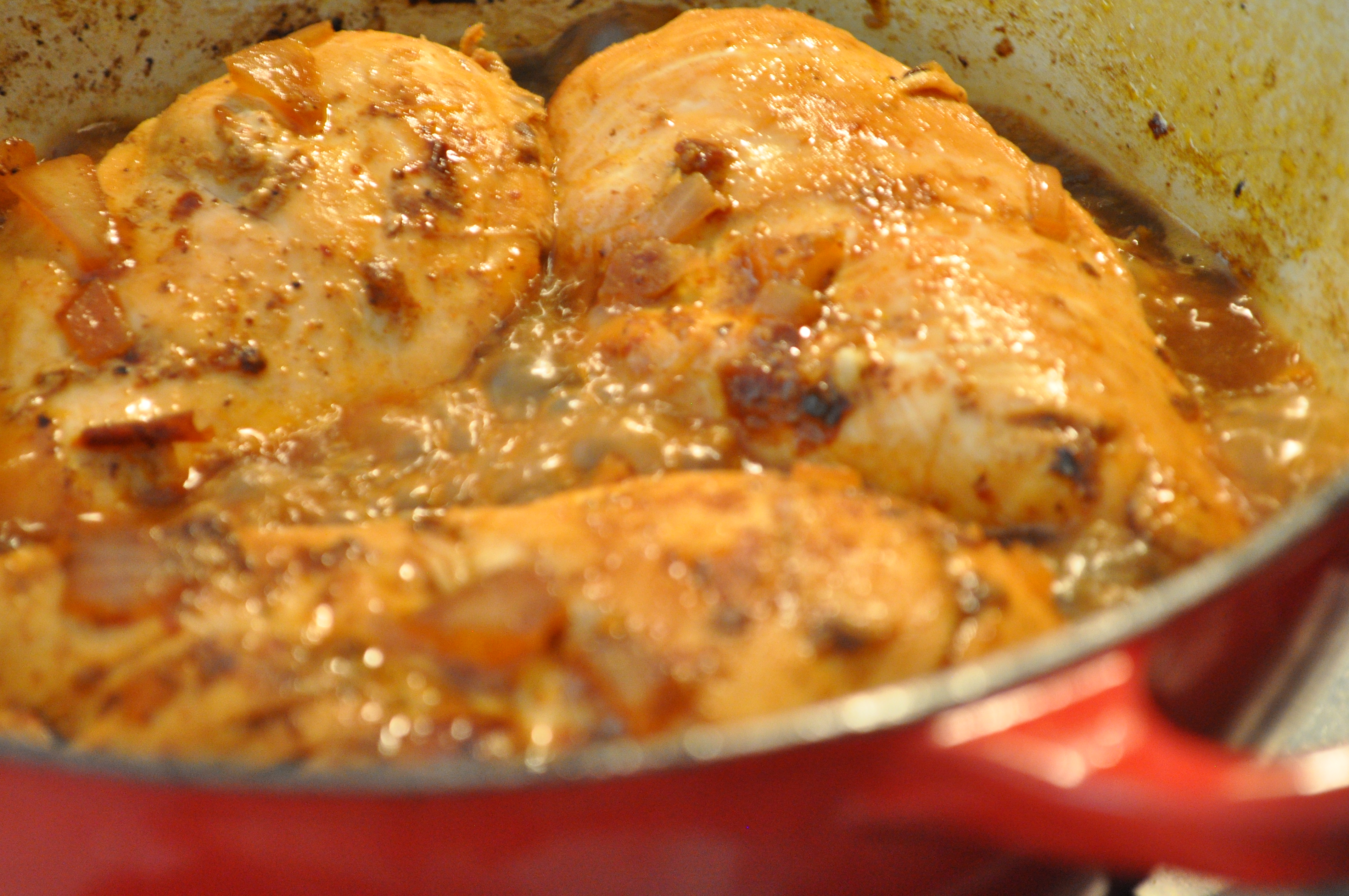 Can we talk about this salsa some more? How can three ingredients get along so well? Avocado, apple, and pomegranate with a little help of Poblano pepper, green onions, cilantro and lime juice. That's it! So simple and yet so frigging good. I don't consider my kids picky eaters, but I totally thought this salsa was not going to impress. Boy was I wrong. We ended up fighting for the leftover on a epic tortilla chip battle where everyone won.