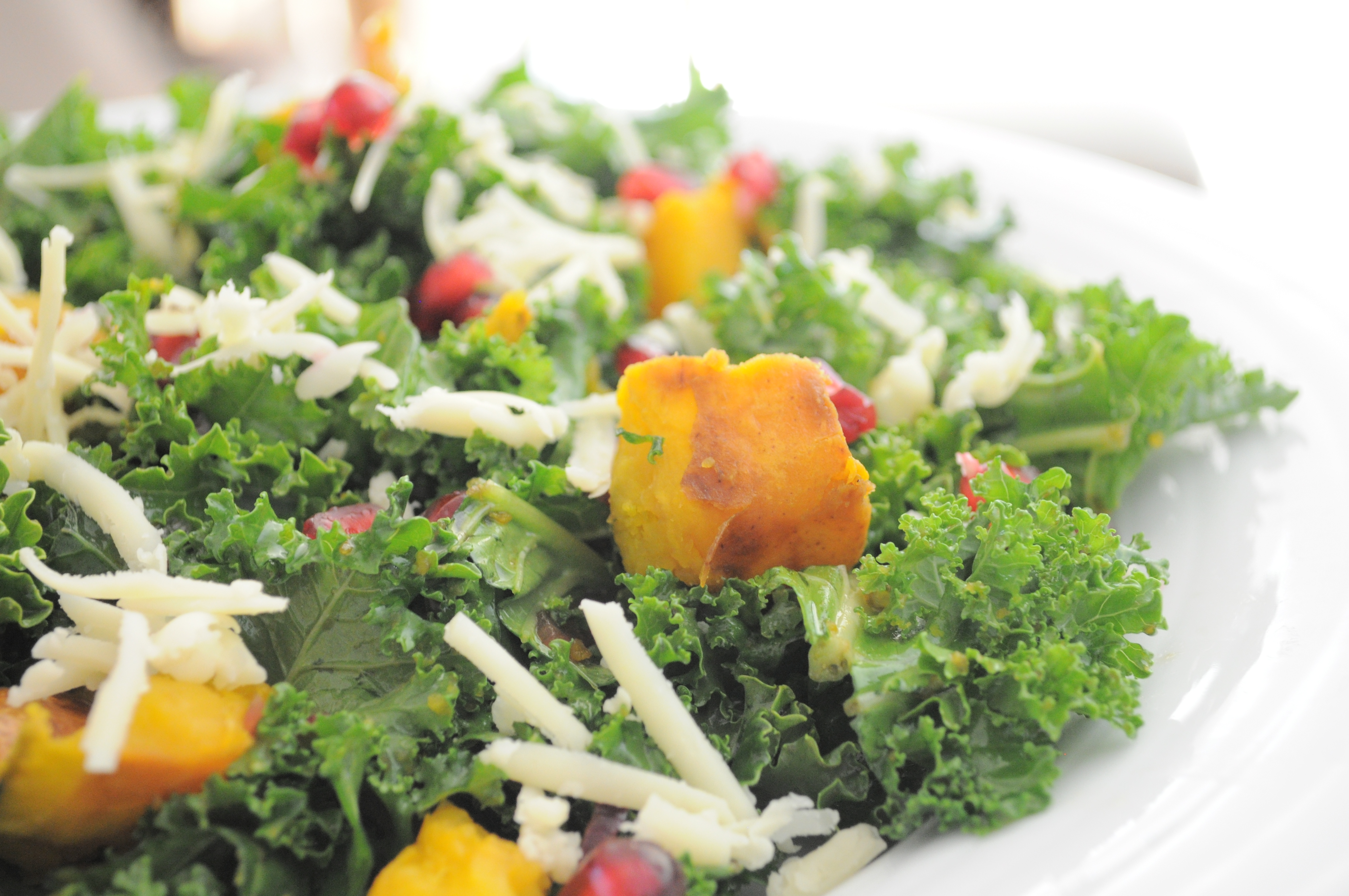 This salad is like fall in a plate. Hearty roasted Kabocha, sweet pomegranate seeds, and slightly wilted kale all combine for a filling salad.
But before we dive into this fall recipe, meet my favorite winter squash: The Kabocha. This super versatile squash is perfect for roasting, stuffing, and souping (not sure that's a real verb.) It looks like pumpkin's green stocky cousin but it doesn't taste like pumpkin at all. It has an unique flavor and more of a sweet potato texture. If you haven't taste it yet, give it a try!  You most likely to find it at Asian markets and it'll be cheap–especially during fall and winter. Definitely 'dealicious'!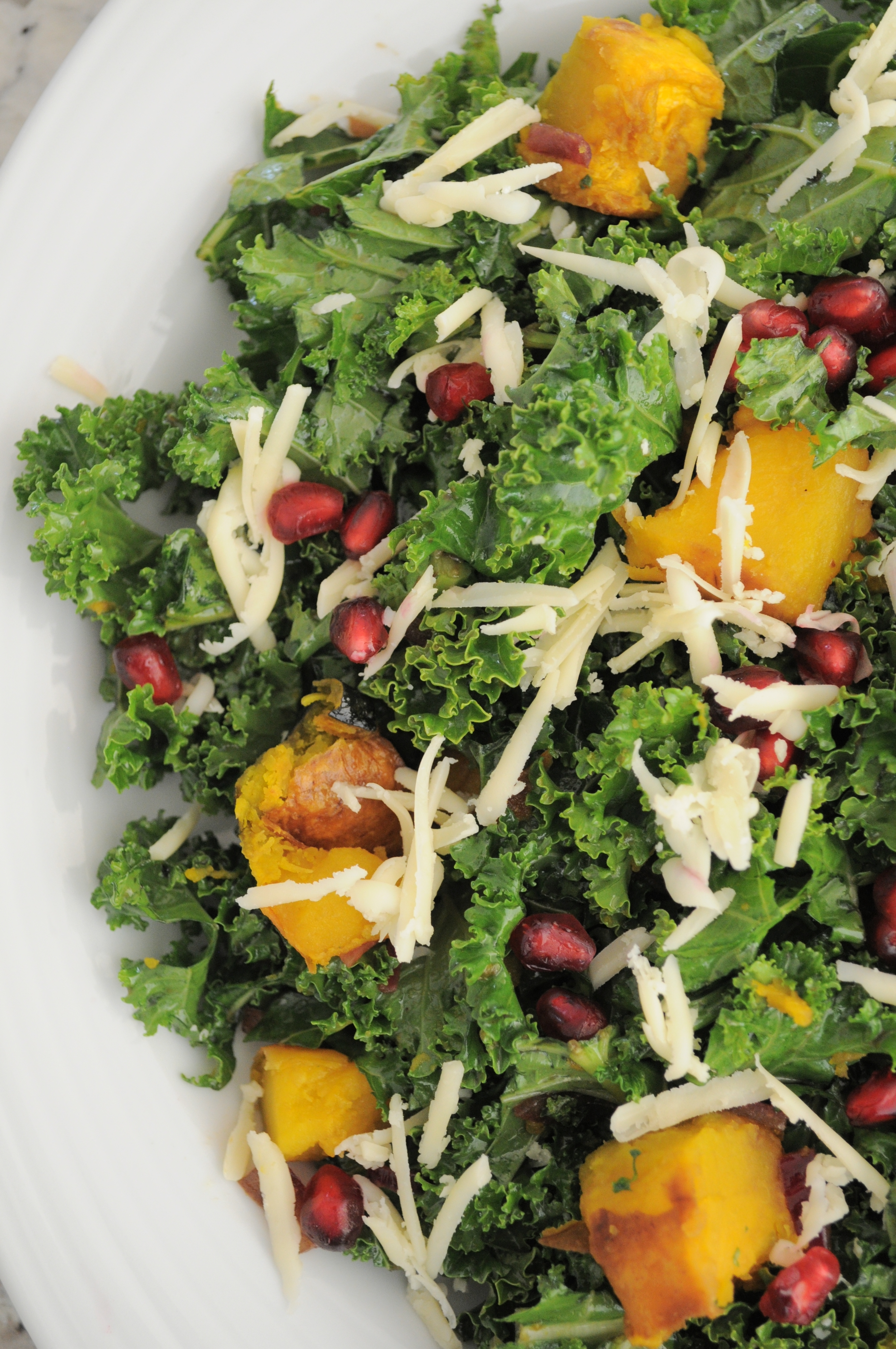 Oh, can we briefly discuss this sweet+tangy+warm dressing?!! So simple and so good. And you want it warm because it helps make the kale slightly softer, giving it the right texture for those of us turned off by the coarse greens. Top it all with some fresh-grated Pecorino to add a creamy spin to the salad and there you have it. Fall perfection!