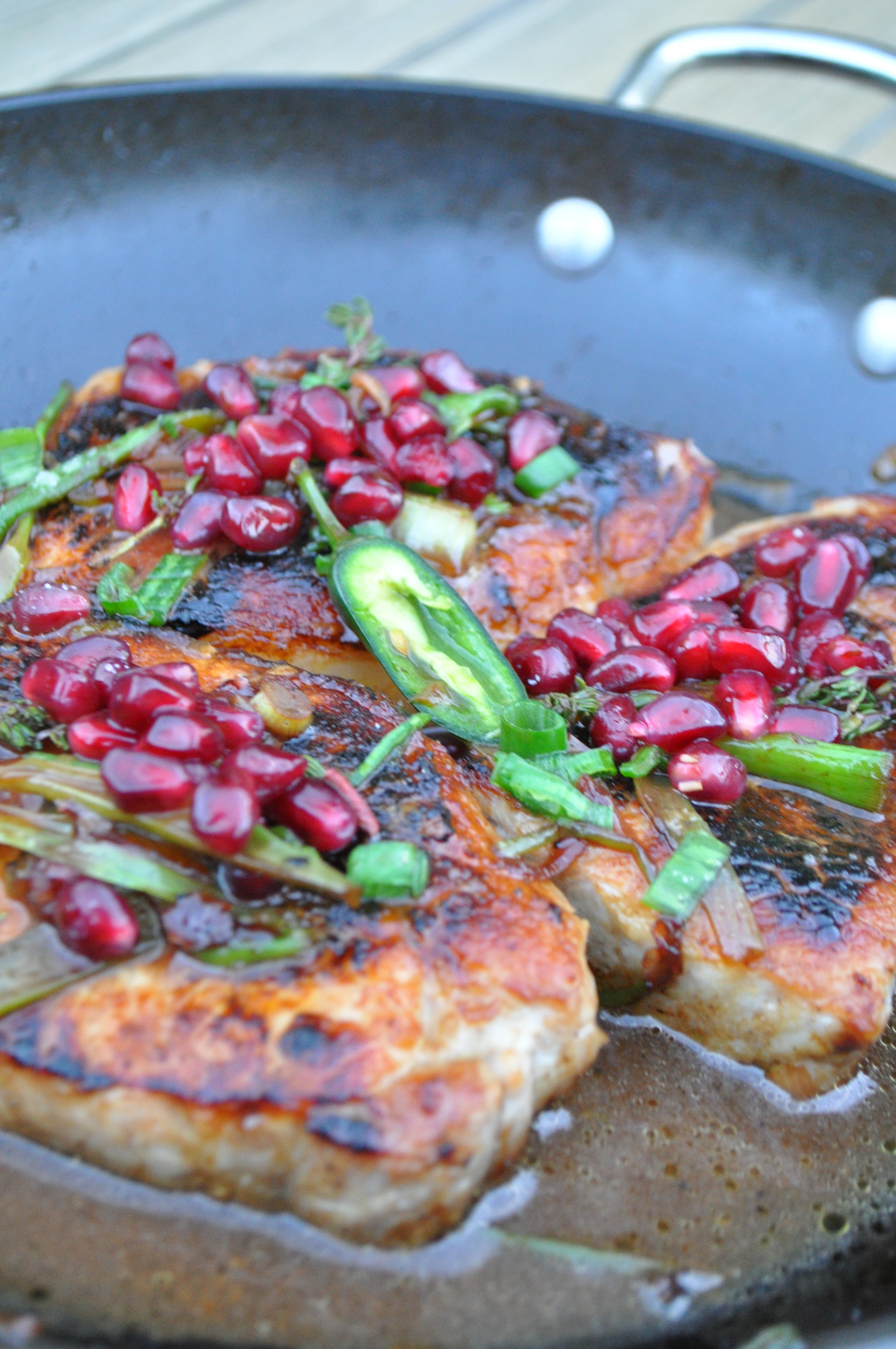 Before we jump into this recipe, let me tell you, I'm not a fan of pork chops. Neither is my family. But once in a while, when they are on sale, I buy them. And you know what? They always turn out great! As long I don't overcook them it's all good. It takes a while to get to that perfect doneness. Not too dry. Not raw. Once you get it right pork chops are not that bad. Even better if you drown them in sweet-tangy-fruity-spicy-boozy sauce. Heavenly!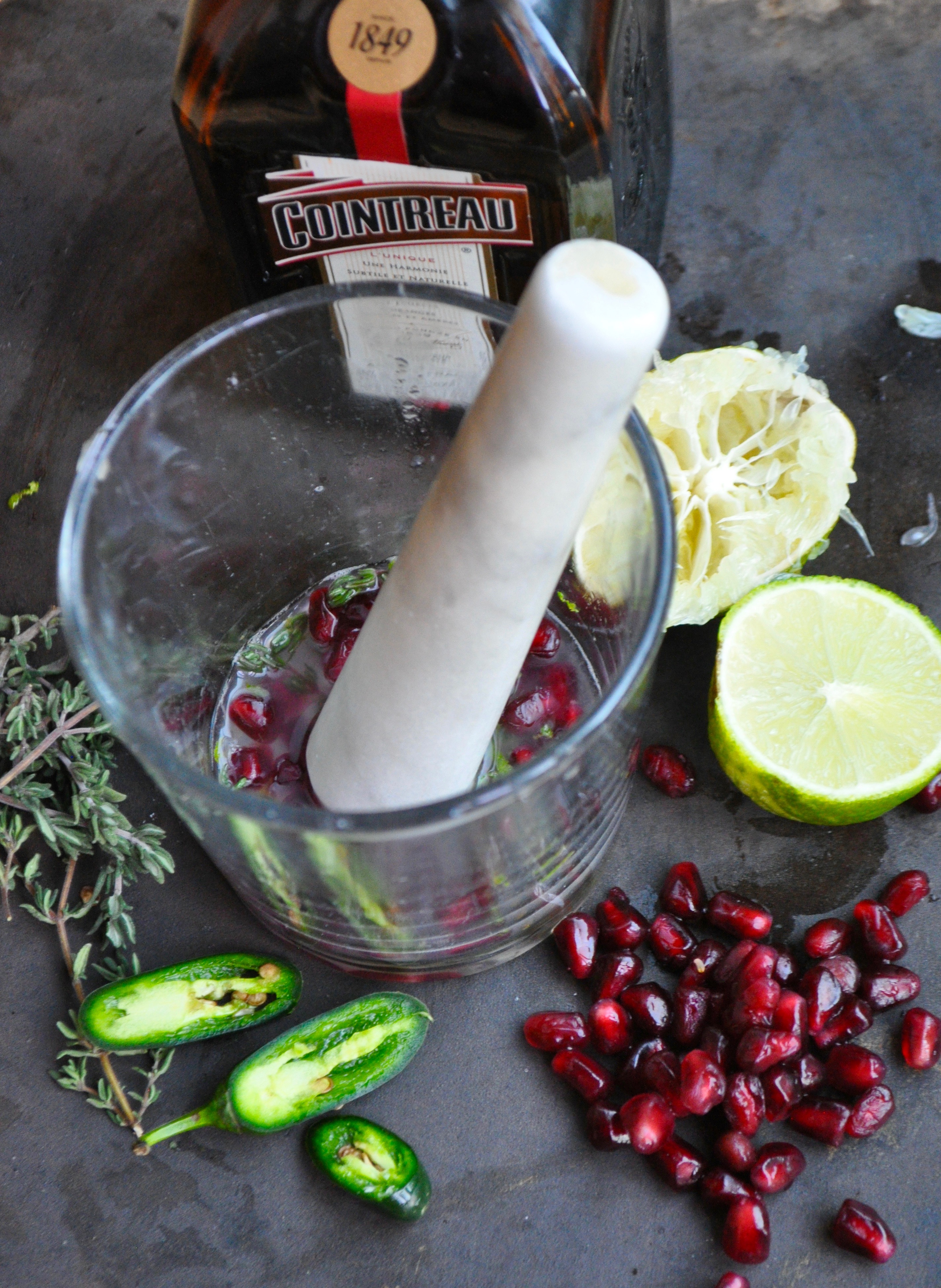 These pork chops are my new favorite. The chops are coated in a brown sugar mixture before being seared in a super hot skillet. Then you deglazed the pan with a bit of orange juice and a cocktail (yes, you read that right) made with muddled pomegranate seeds, thyme, Serrano pepper, lime juice and Cointreau.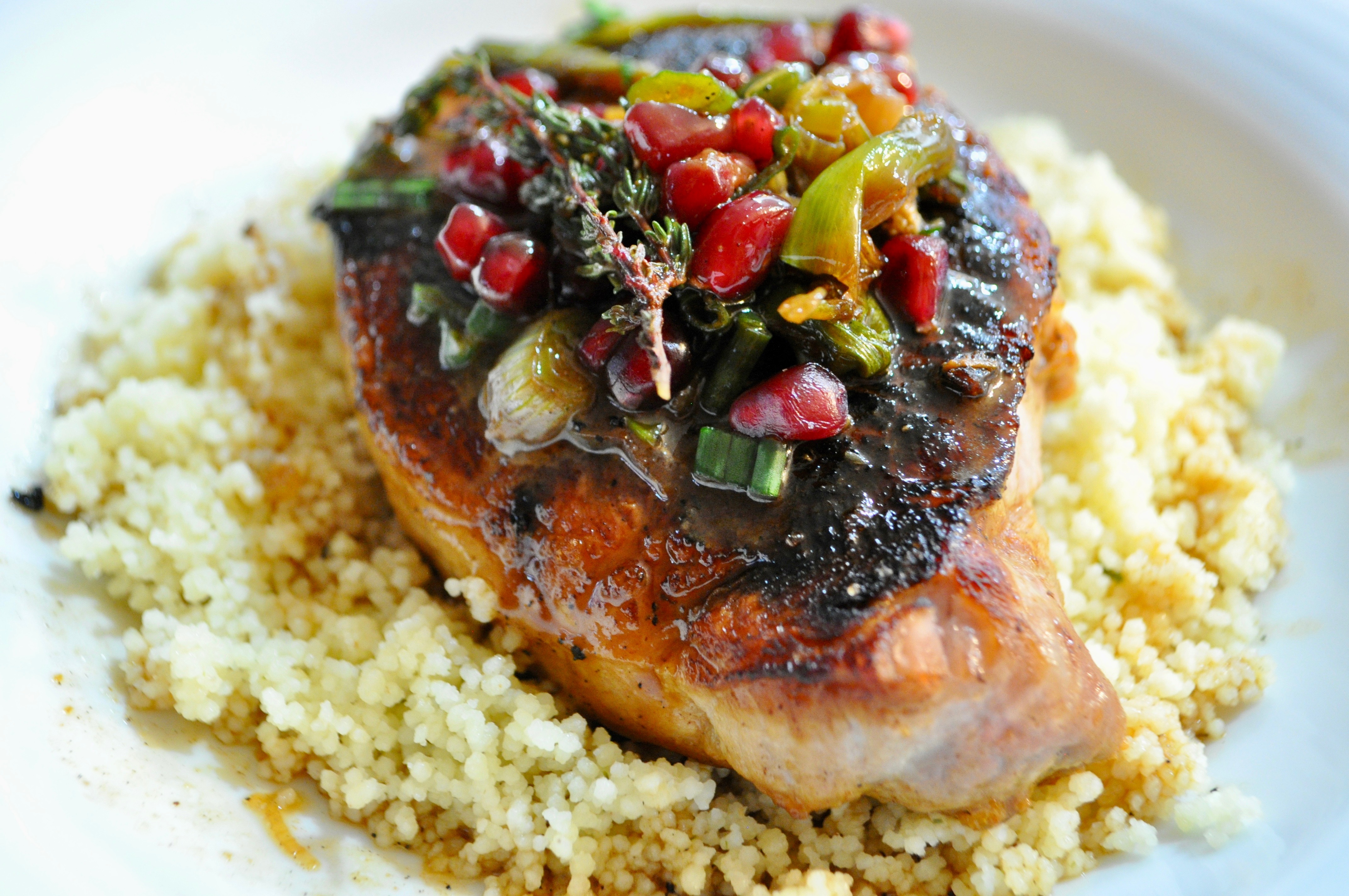 I served it on top of couscous—but rice or potatoes are good choices too. The couscous absorbs the sauce and adds some creaminess to the dish.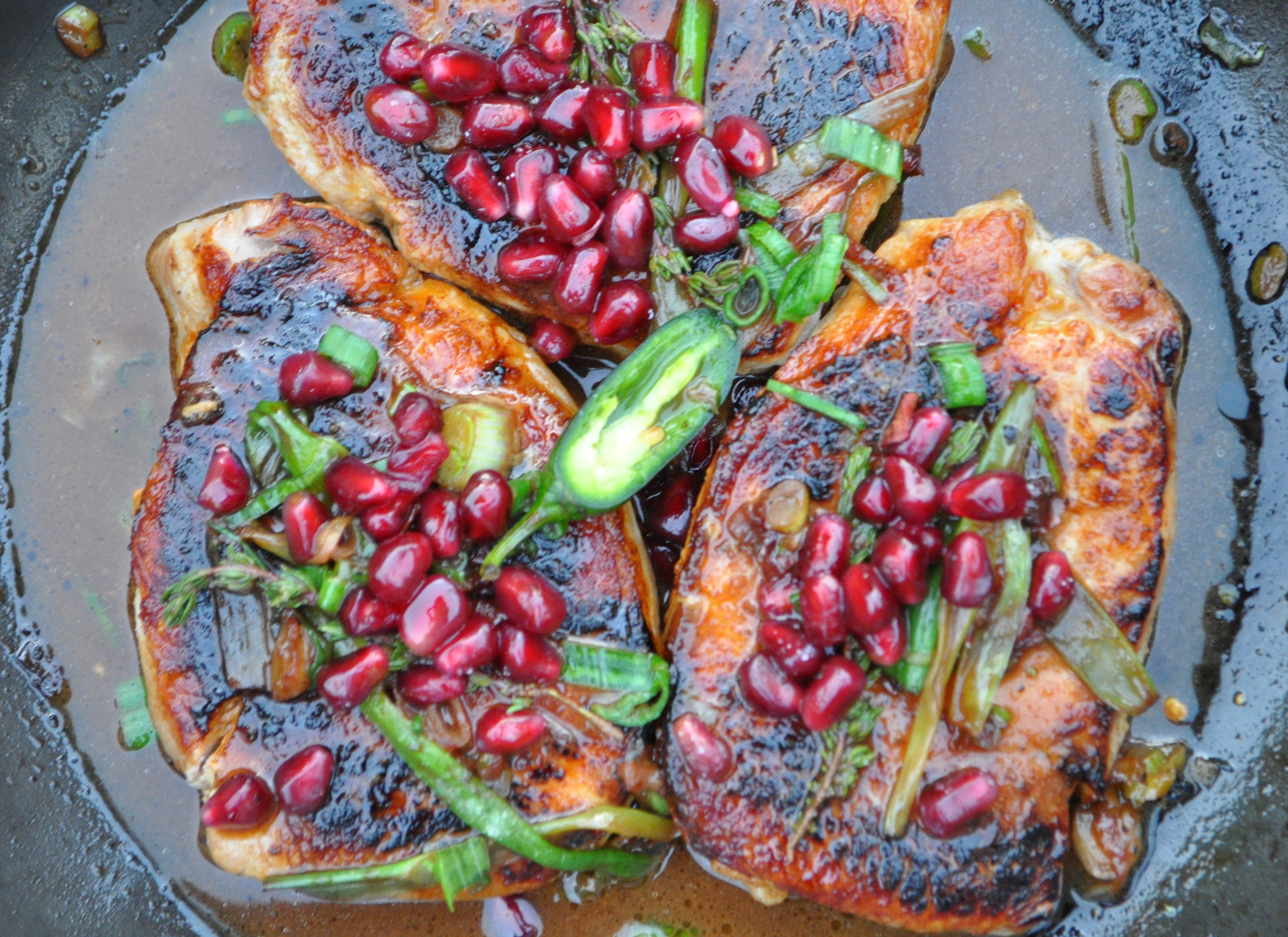 The pork chops will take no longer than 20 minutes to cook and you can make the couscous in 5 minutes while the chops finish in the oven. It's one of the easiest, prettiest and tastiest dishes I ever made!