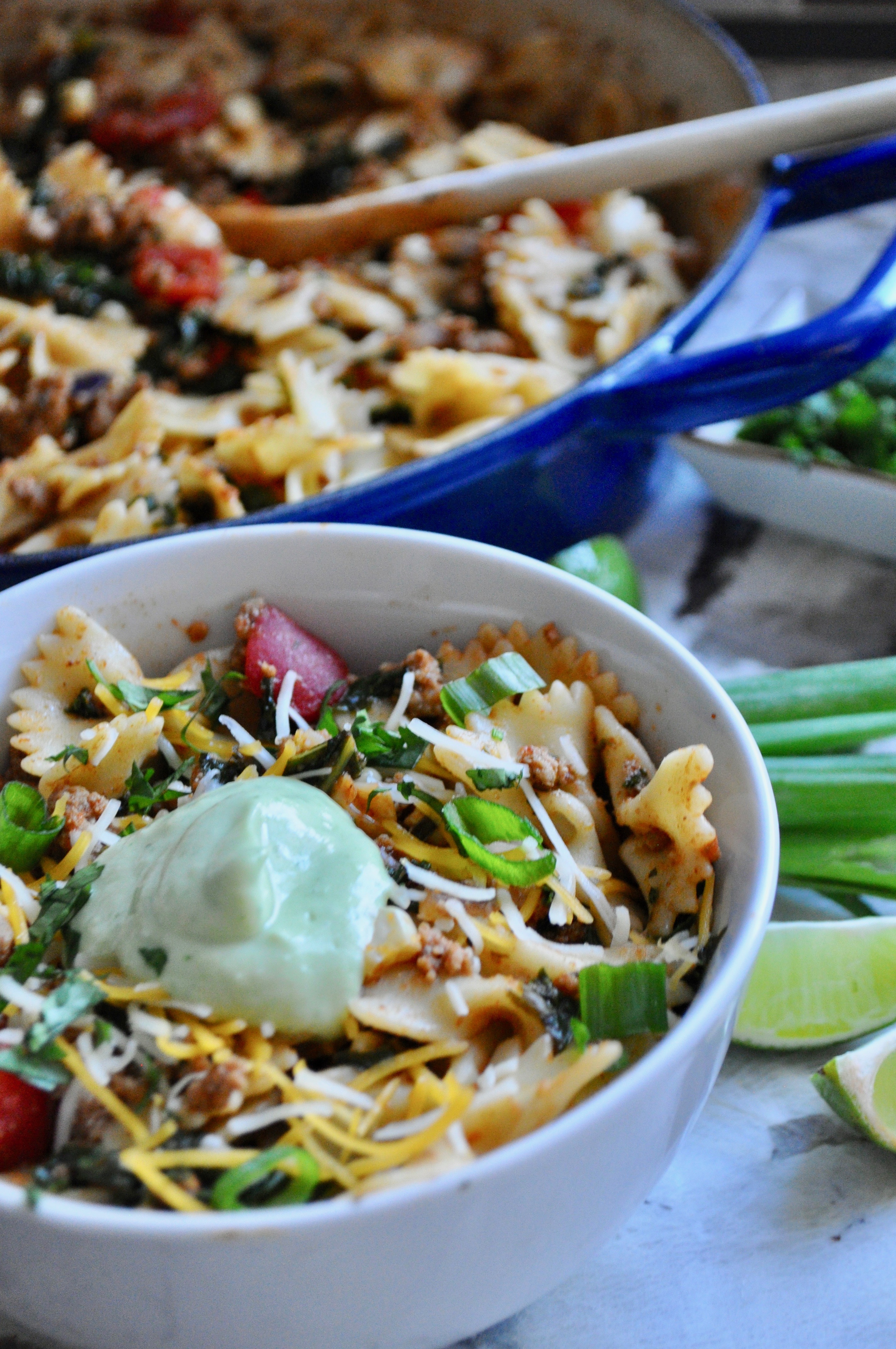 Two of my kid's favorite things in one dinner. Pasta and taco. The kale is just there so it can 'healthify' further this dish, that honestly, it's pretty clean if I say so myself.
There's very little prep involved and it can be done in less than one hour. It's just making the taco meat, washing and chopping some veggies and whipping the avocado crema together. Now, this avocado crema is not optional. It truly brings the dish to another level– and you'll want to keep it on hand for most things because it's that good!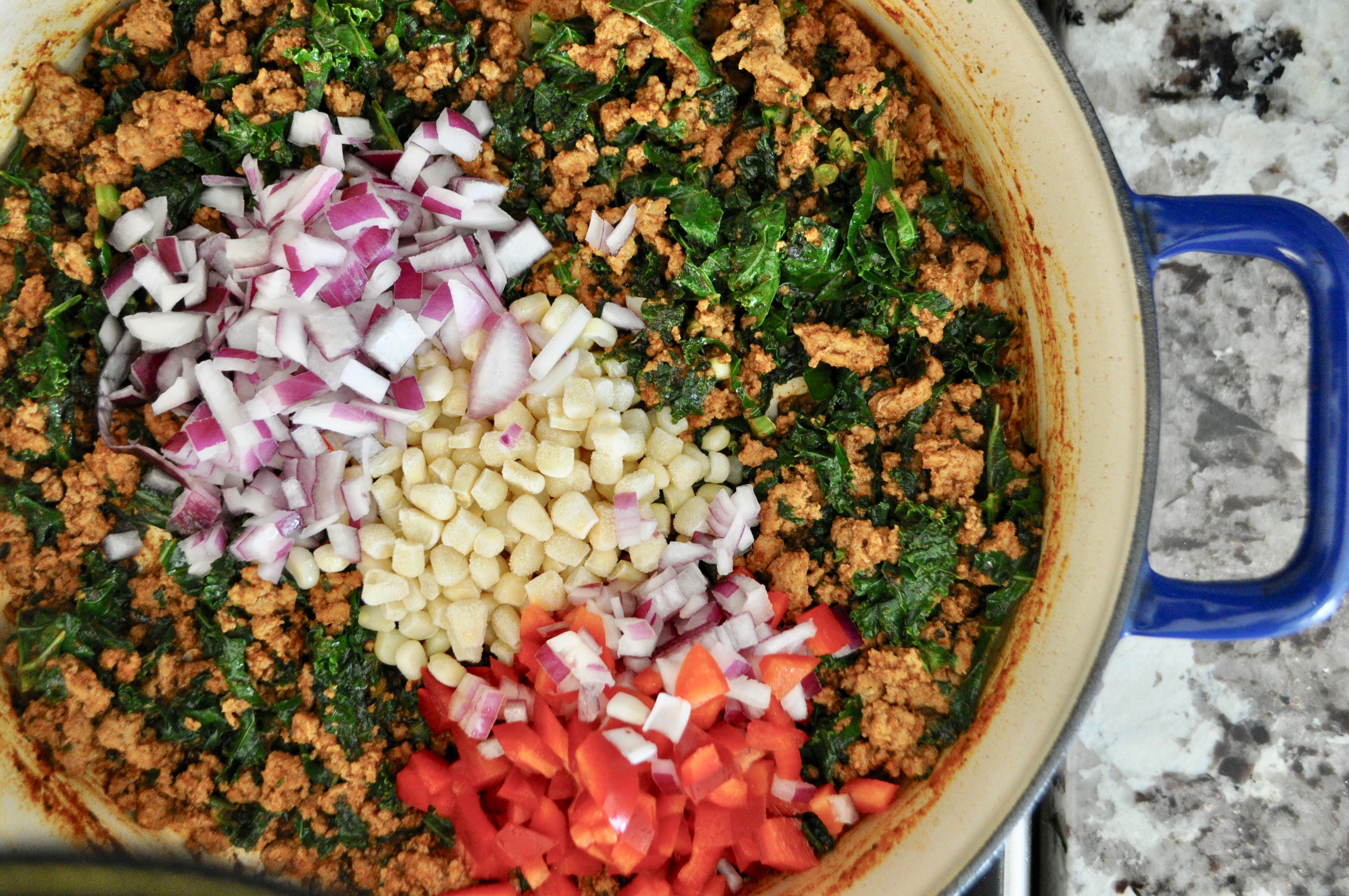 Start by cooking the turkey meat with the taco spices and diced tomatoes. Add the kale and lastly the onions+bell pepper+corn. The chopped vegetables go last so they keep their crunch and don't overcook. The rest is easy. Toss the pasta and serve!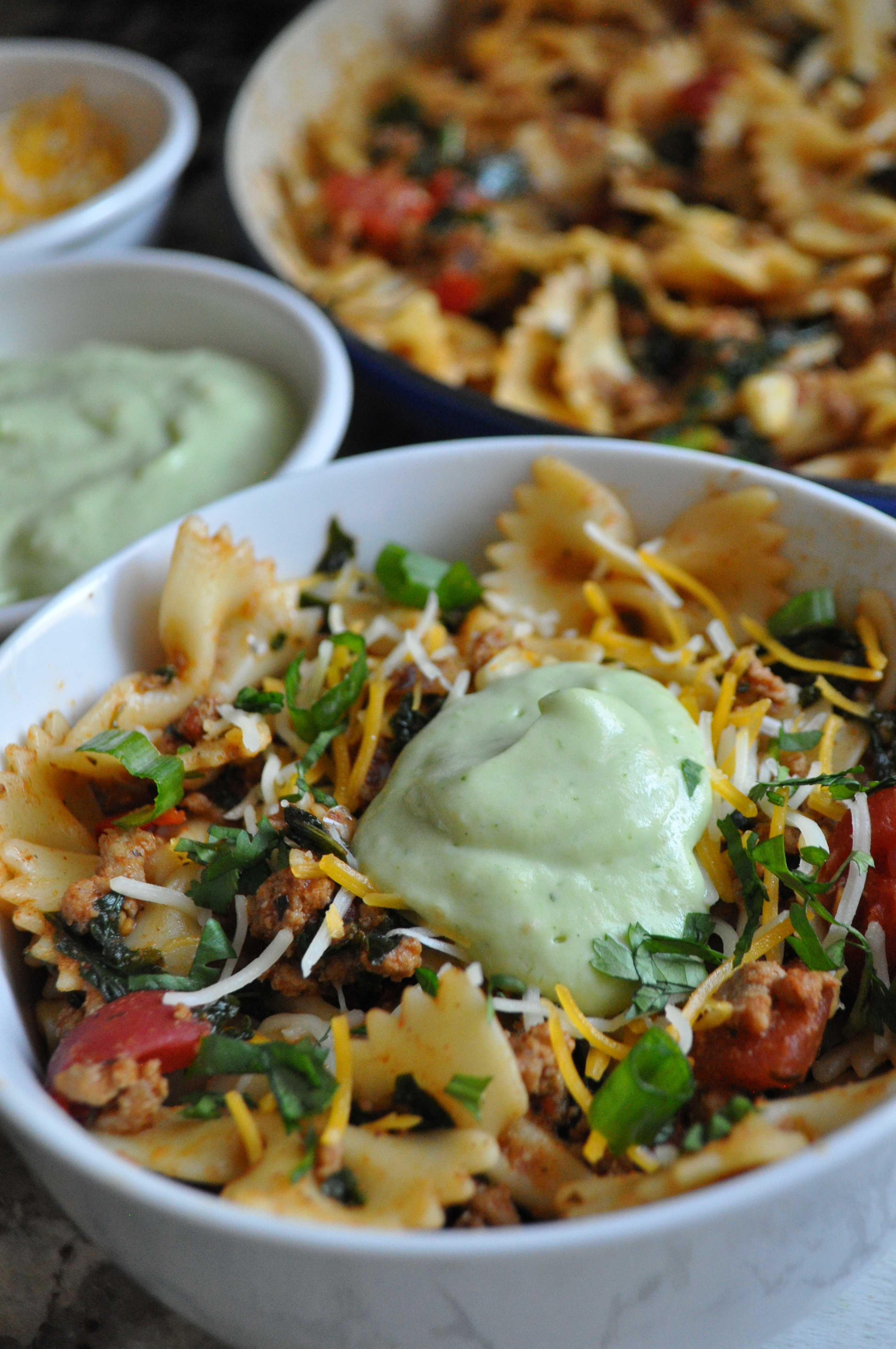 To keep with the taco tradition, I like to serve the pasta with toppings on the side such as shredded cheese, crushed tortilla chips, chopped green onions, chopped cilantro, and–of course– the avocado crema.
I'm including two separates recipes bellow. One for the taco pasta and one for the, you know, avocado crema I'm raving about. Both are independently delicious but oh so much better together!