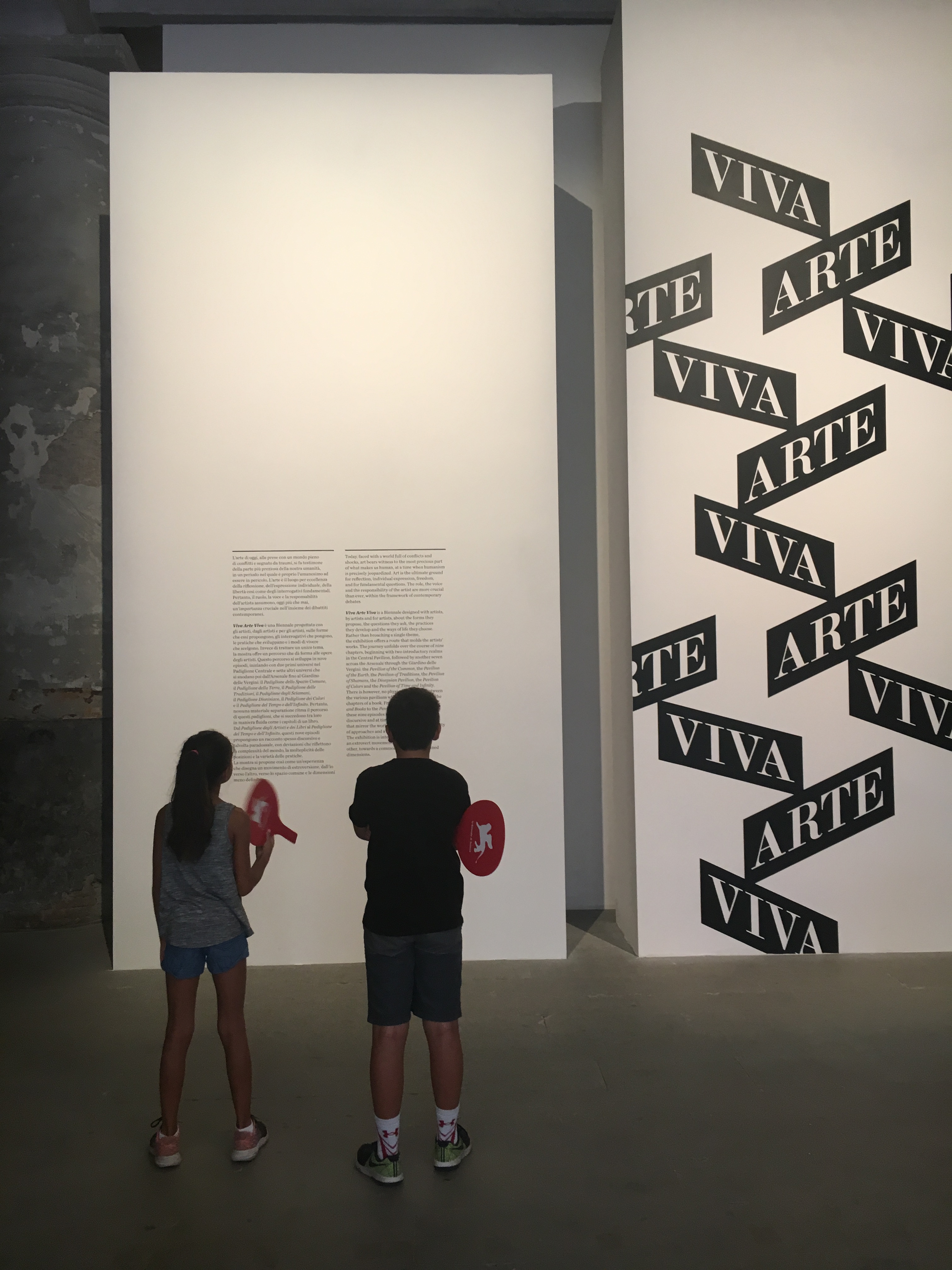 As if Venice isn't mesmerizing enough, it also holds the Biennale known as the 'Olympics of the art world', showcasing the work of what seems thousands of international contemporary artists. Art porn at its best in the most beautiful cities in the world. It's mind-blowing even for those who don't dig art.
Here is a glimpse of what we saw at the 57th International Art Exhibition of La Biennale di Venezia.
Lee Mingwei; The mending project. The art project started after 9/11 when the artist used mending as a way to transform negative into something positive. Mingwei invites visitors to bring in a damaged clothing item who the artist himself or a volunteer repairs with random colorful threads.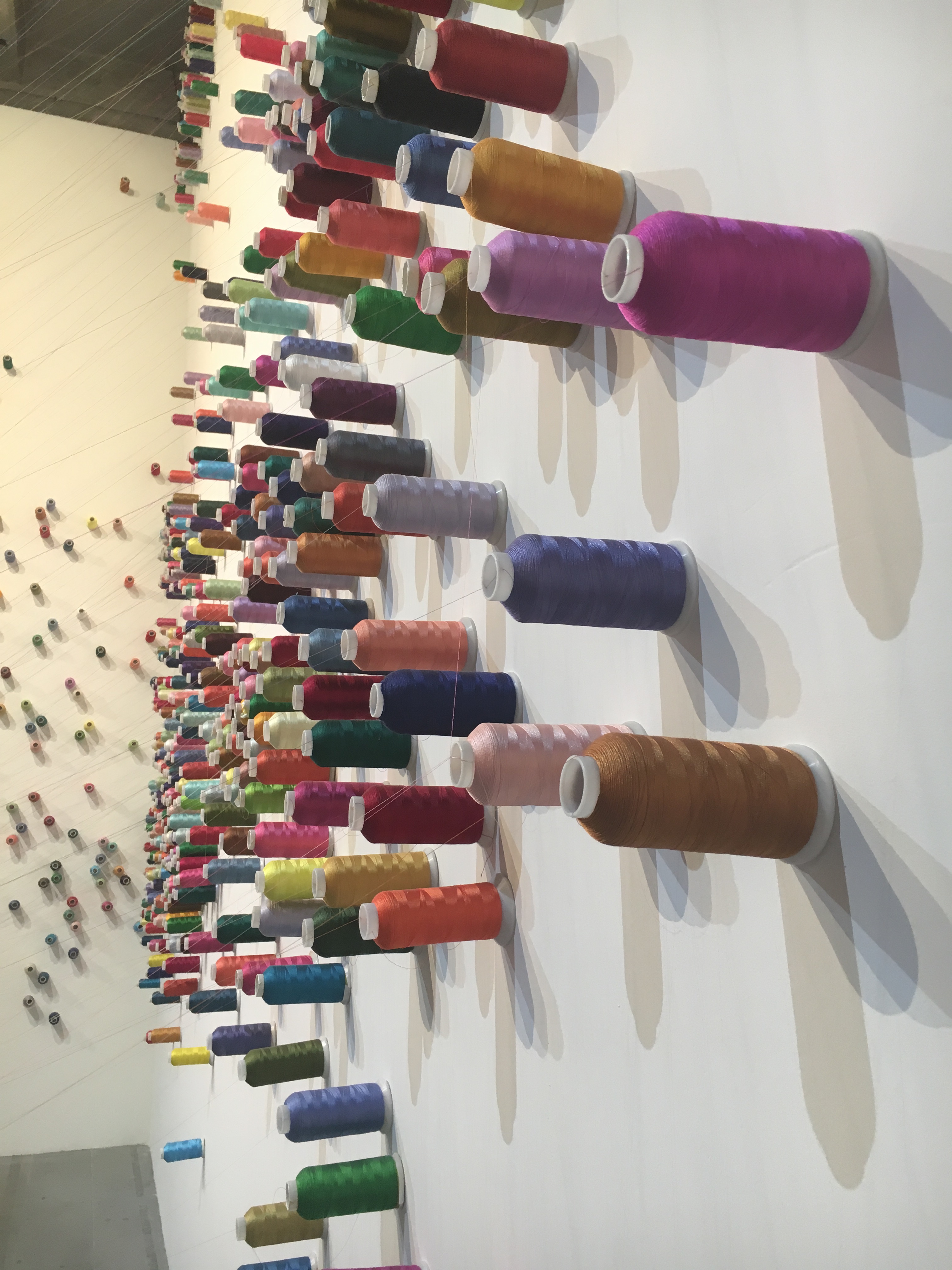 Martin Cordiano; Common Places. I think this shows some sort of space and volume relationship or conflict, but all I could think is how much I wanted to touch these giant balls of chalk.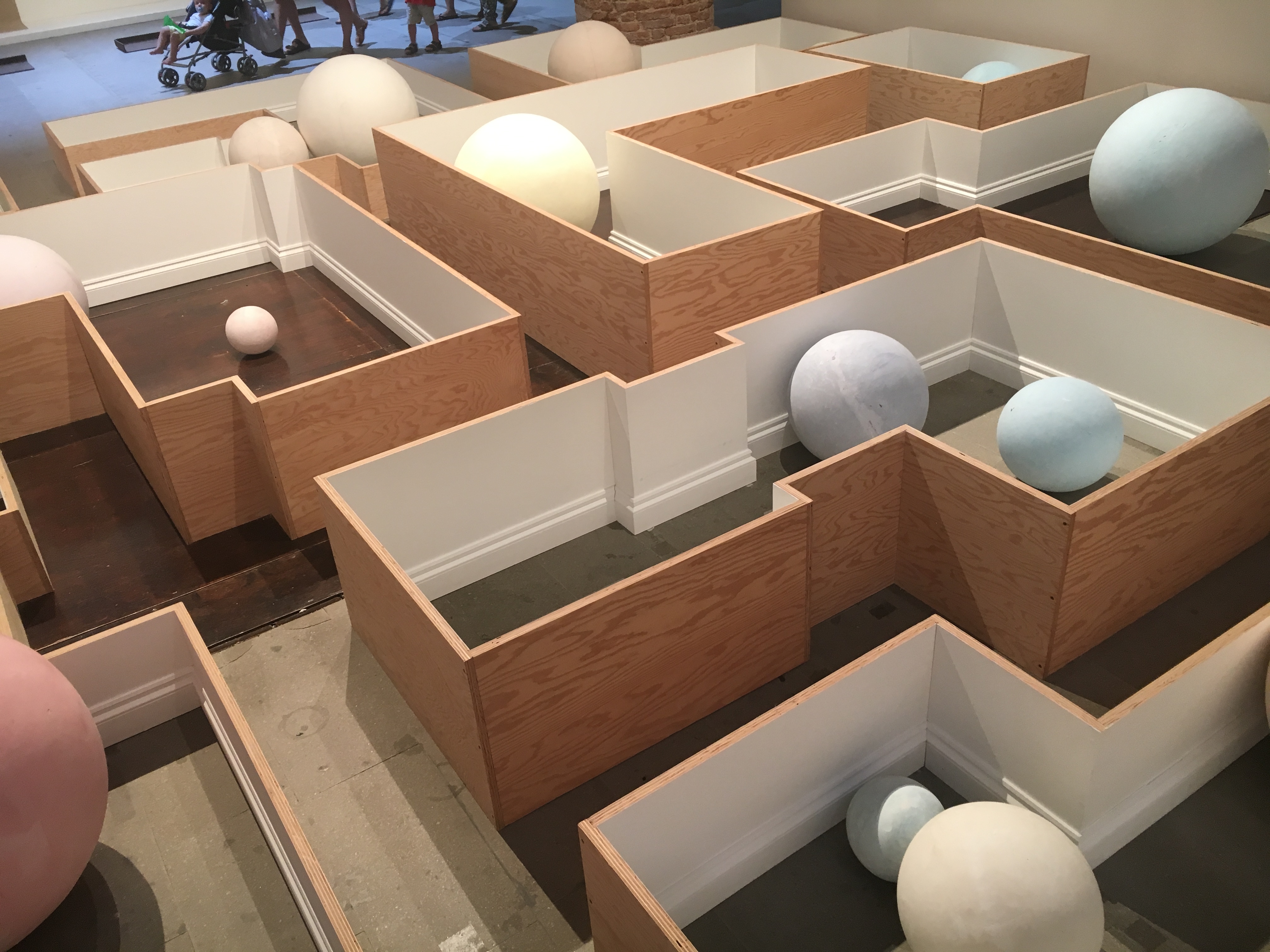 Maha Malluh; Food for Thought "Amma Baad"  From far away this work looks as if it was made with tiles, but once you get closer you can see the 2,400 colorful audio tapes arranged in a way to spell the Arabic words for temptation, forbidden and struggle. Apparently, those are religious tapes, made for women by religious leaders and containing speeches on how women should act.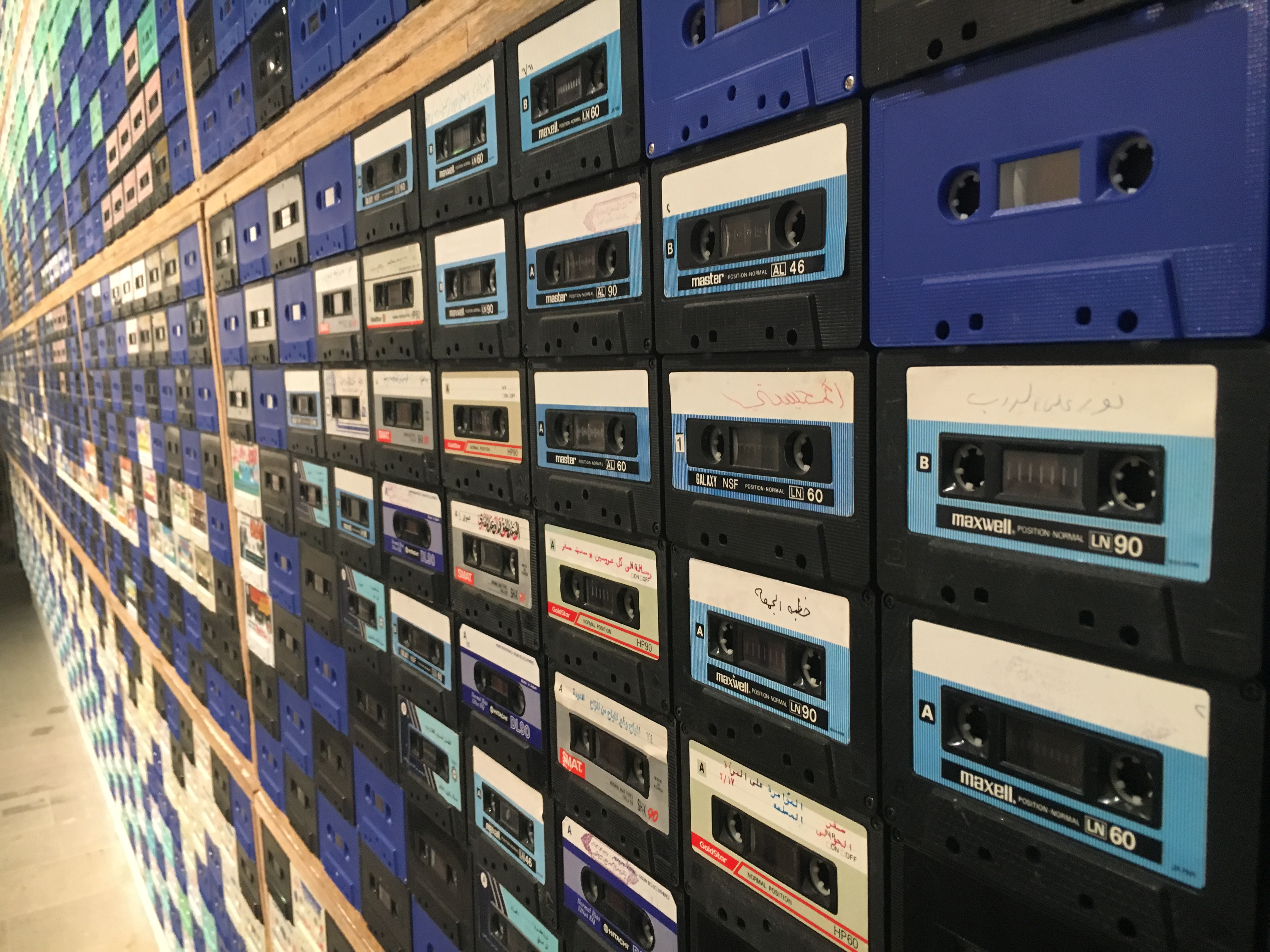 Mind-blowing hyperrealist sculpture by Carole A. Feuerman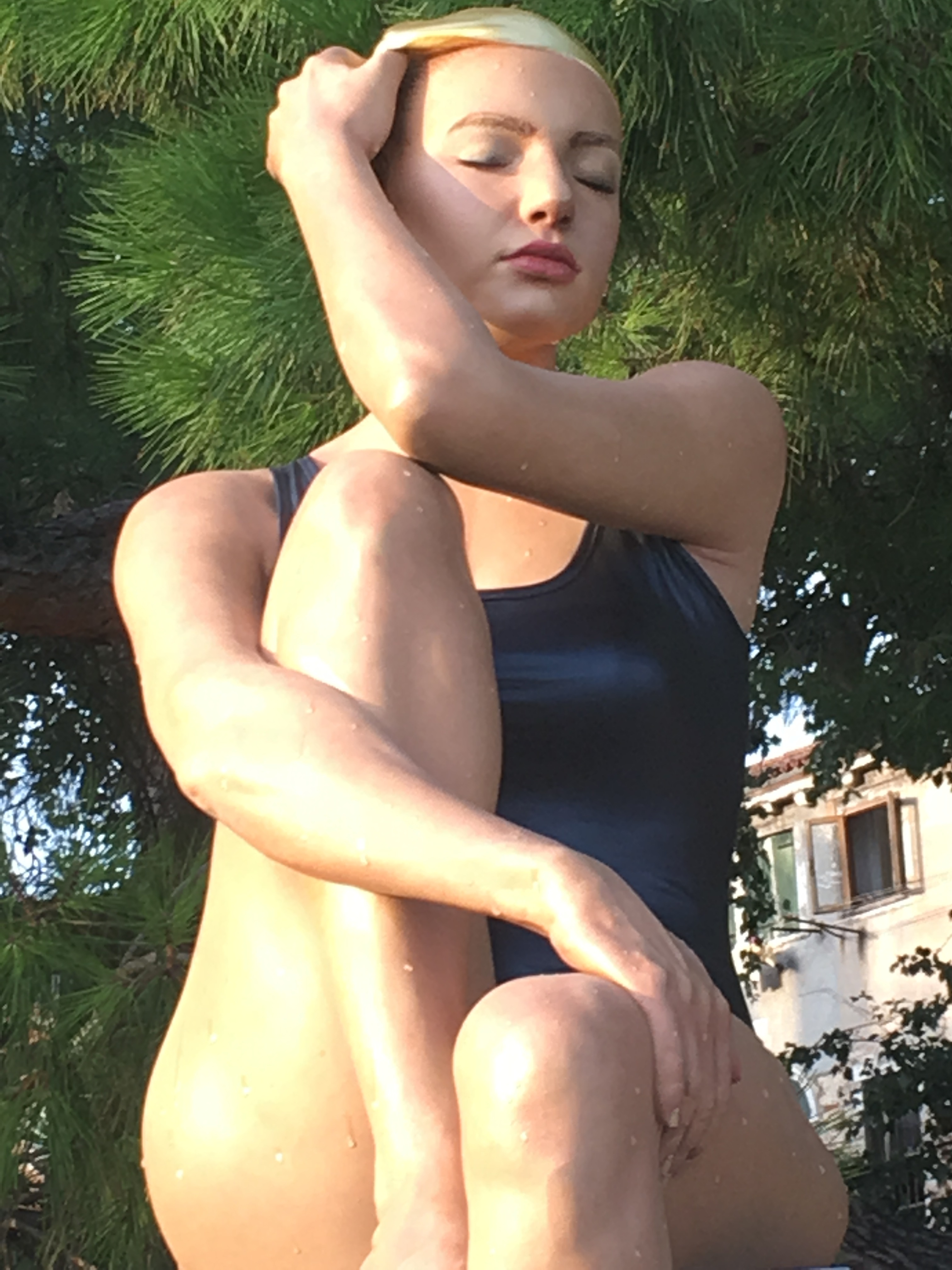 Davenport "Giardini Colourfull"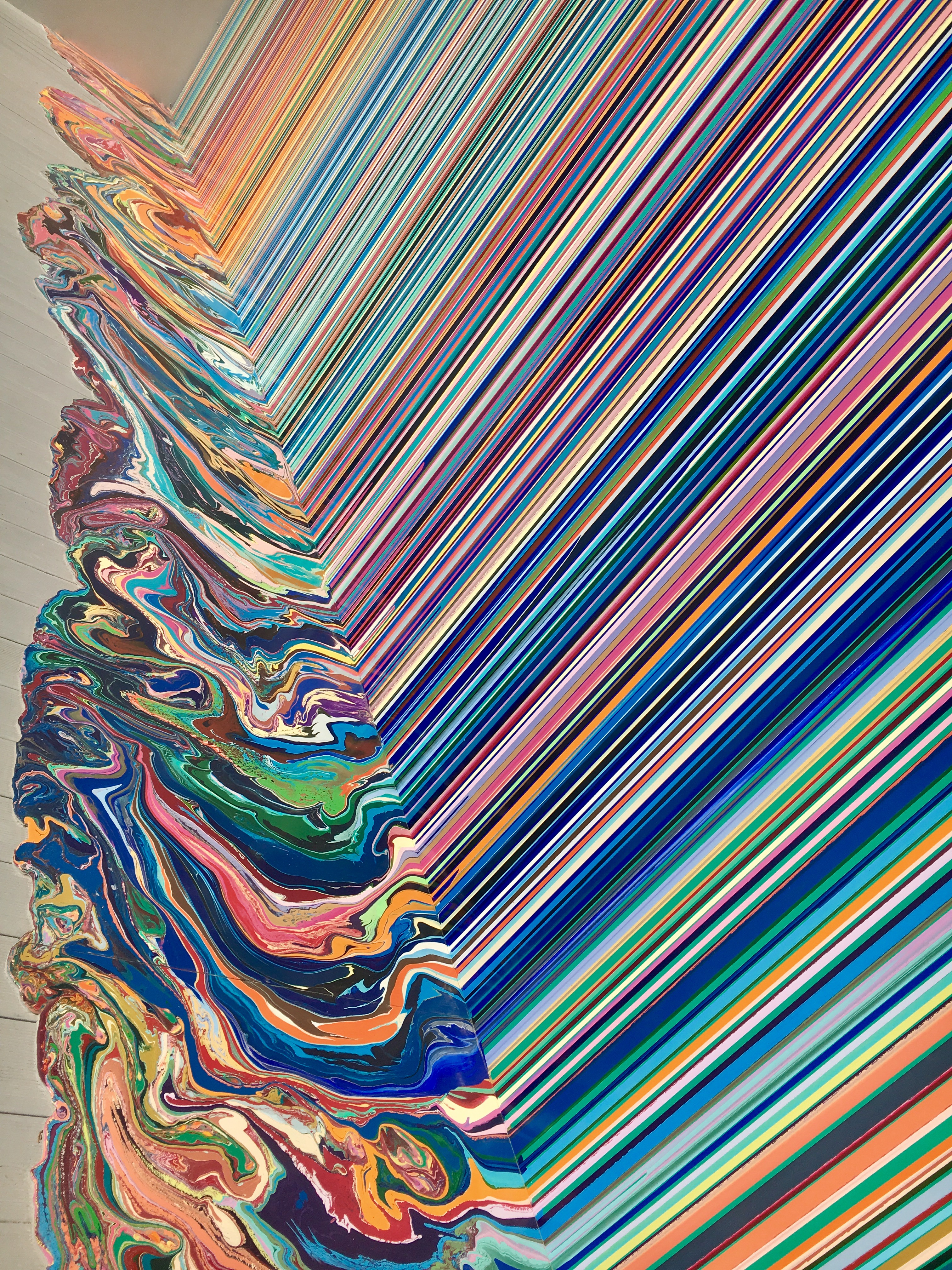 Zilia Sánchez, Las Troyanas is installed in the Dionysian section of the Arsenale, a space dedicated to celebrating the female body and its sexuality.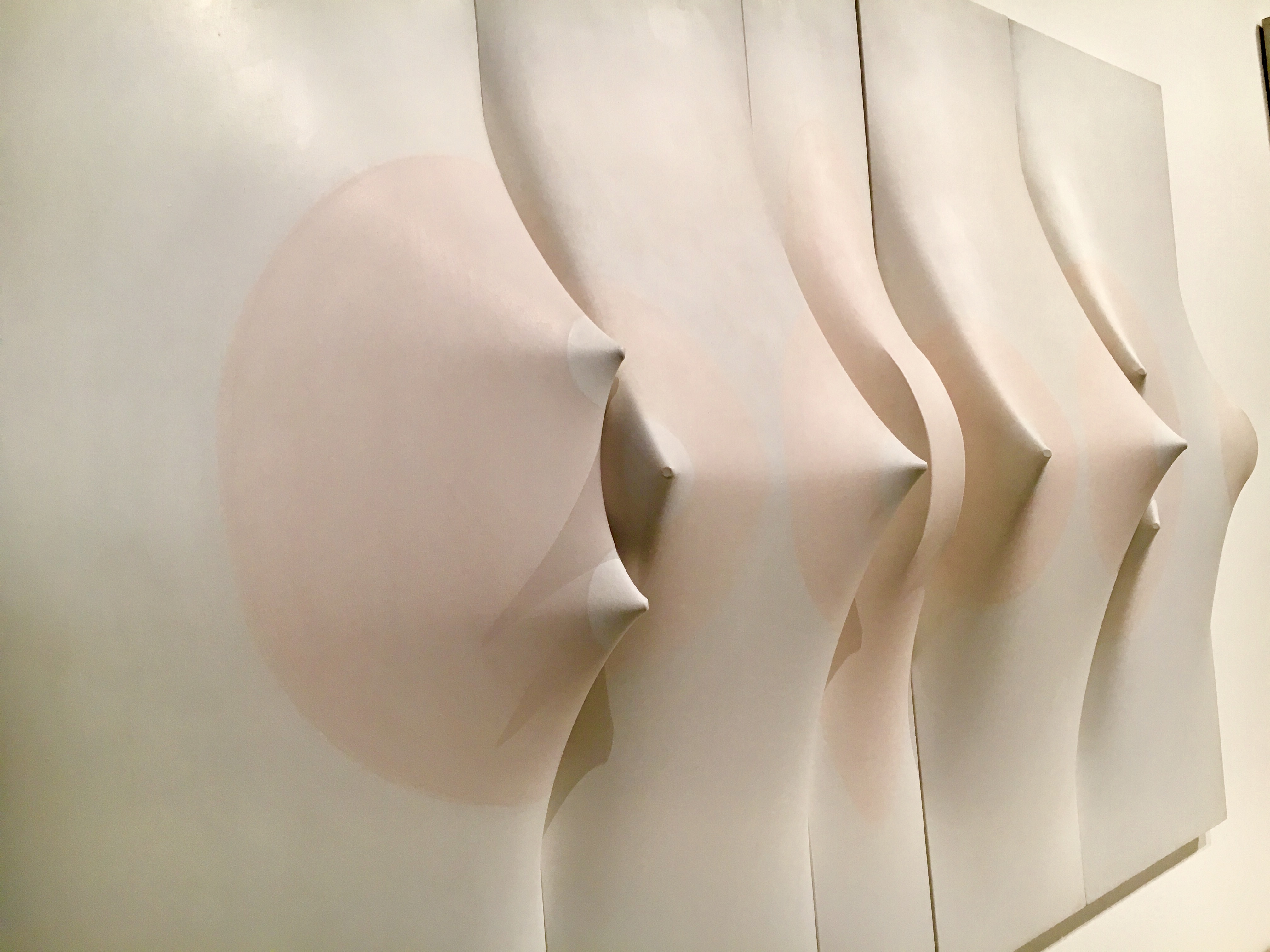 Werken by Bernardo Oyarzun at the Chile pavilion. More than 1,000 Mapuche kollong masks used in Chilean ceremonies.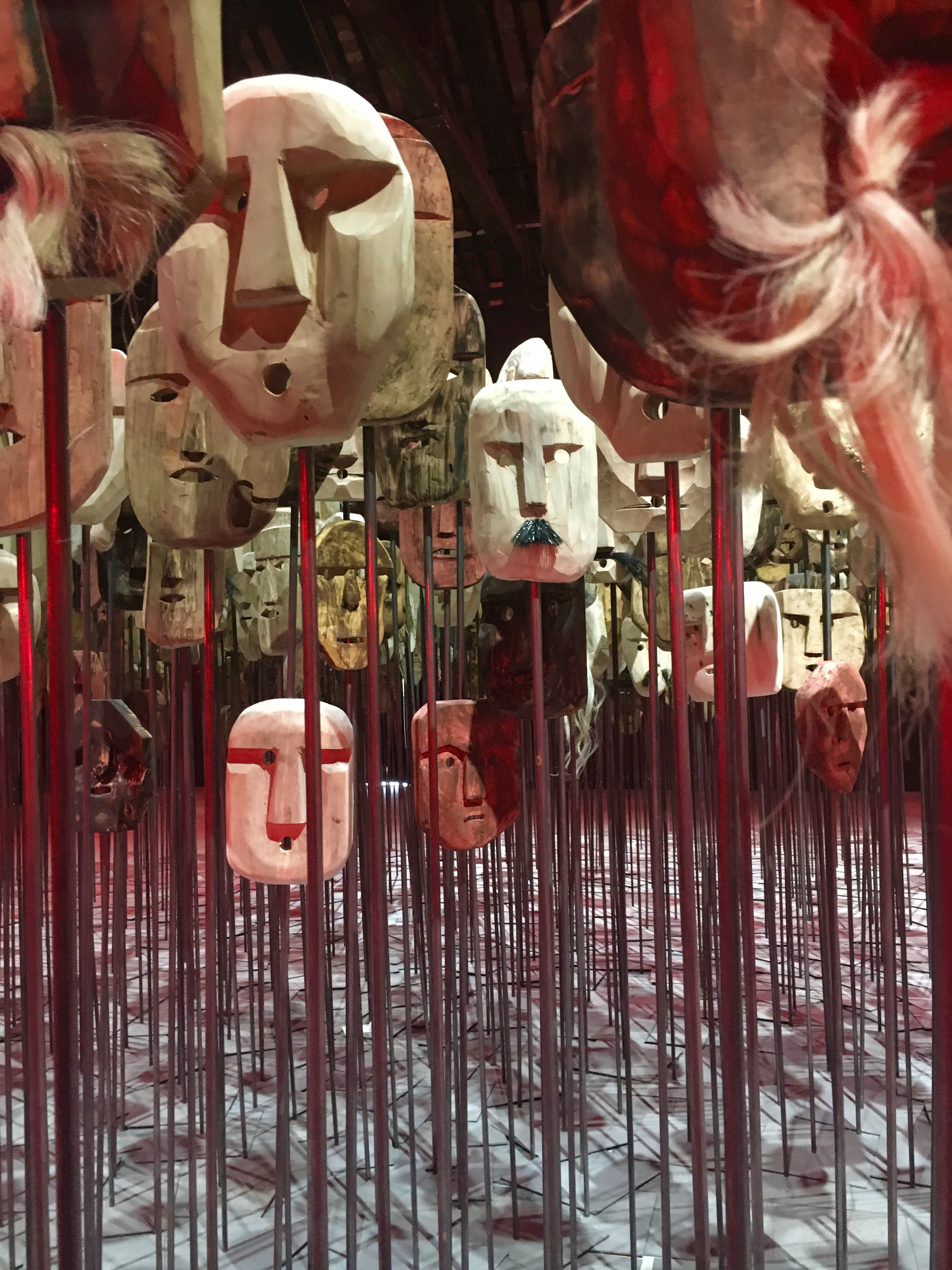 No idea who this was but it was all about perspective and it was super cool.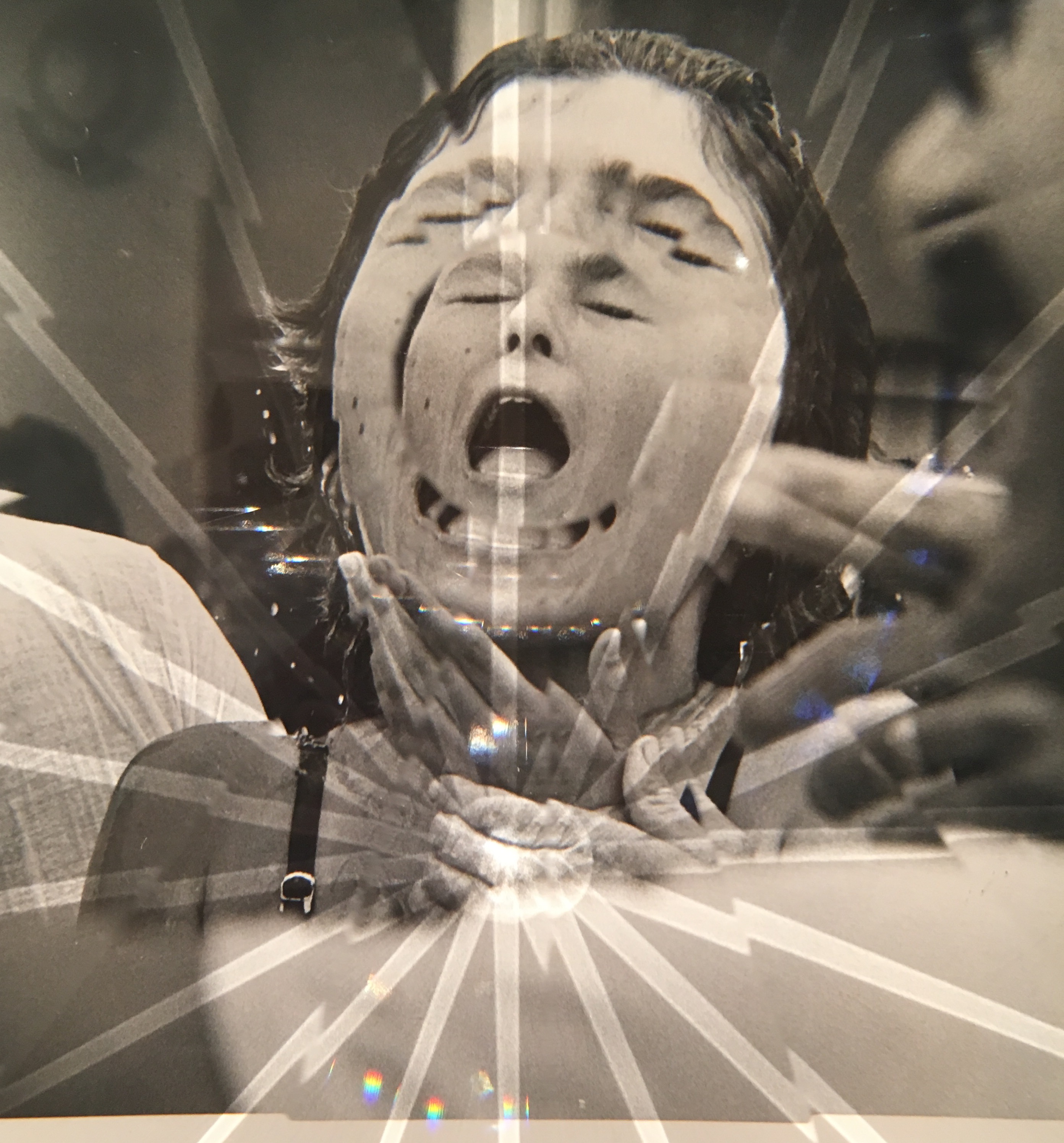 This was complicated, grotesque, and disturbing to me. E.T. meets The Martian at Dr. Frankenstein's lab. Giorgio Andreotta Calò, Roberto Cuoghi and Adelita Husni-Bey.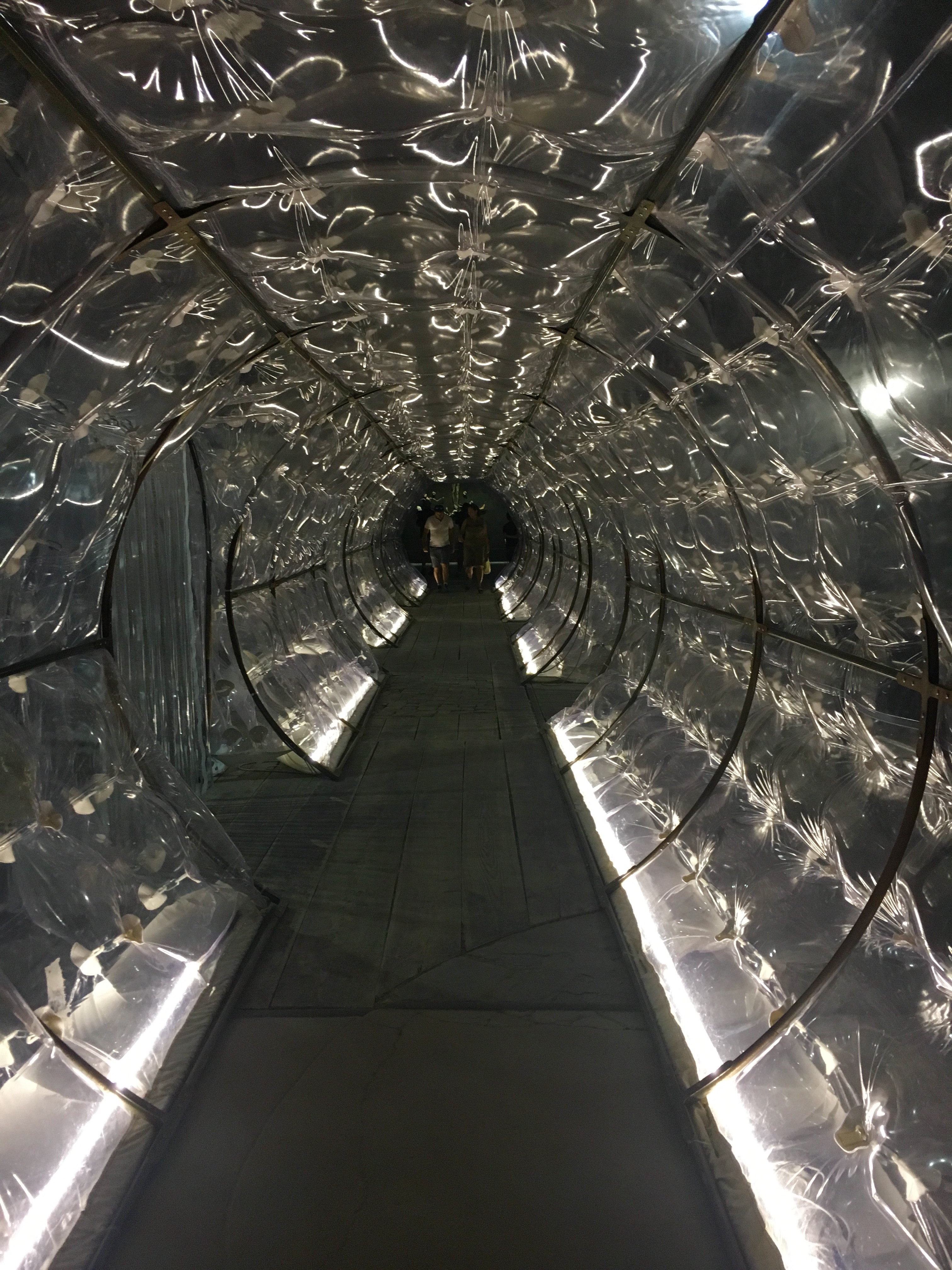 "Horse problem" by Argentinian artist Claudia Fontes. Notice the rock looking sculptures in the floor around and behind the main piece. One of my kids interpreted them as being horse poop.